Bards Fest 2023: FLEMINSGBURG, KY
⛔️ this is an archive of a past event ⛔️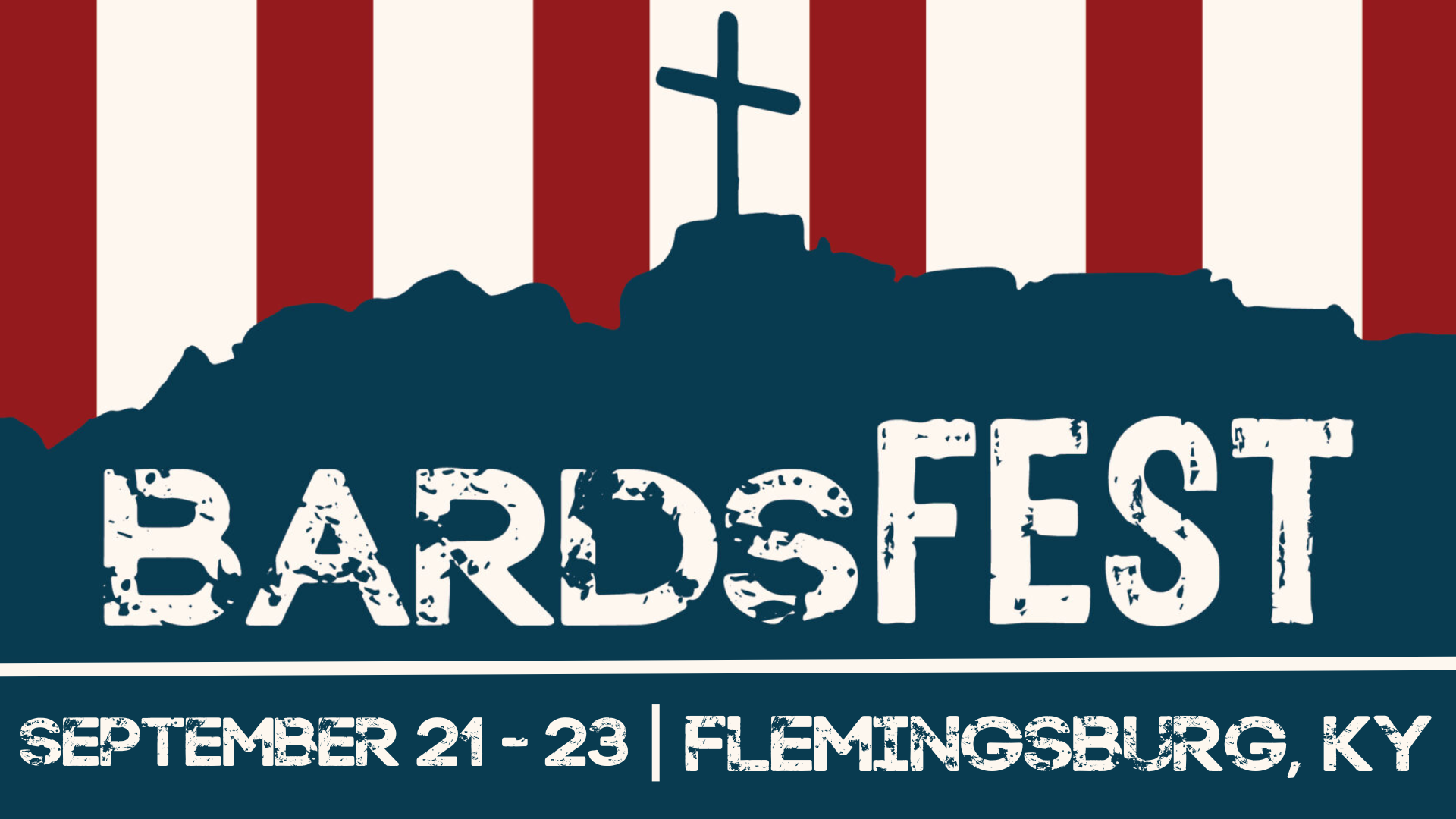 Dr. Frank
Jarrin Jackson
Joe Allen
Tiffany Kinsey
Pastor Brad Cummings
Donica Hudson
LIVE BAND (Hammertowne)
Ivan Raiklin
Brad Miller
Pastor Anthony Thomas
LIVE BAND (Sammy Adkins & The Sandy Hook Mountain Boys)
Cameron Hamilton
Pete Chambers
Niel Peterson
Round Table
Dr. Lee Merritt
Brian & Alicia Derrico
Myron & Dottie Lizer
LIVE BAND (McAdams Ministries)
Don Cox
Pastor Devin Oniel
Pastor Paul Cantrell
Jason Heydinger & John Barnes
Rhonda Miller
---
Event Dates
September 21st – 23rd, 2023
Event Venue
Mandolin Farms
387 Owens Ln
Flemingsburg, KY 41041
QUESTIONS?
Call / Text: (541) 375-0643
Email: info@bardsfm.com
GO TO
Bards Fest – Equipping the Saints for the Work of the Ministry
Awakening the Warriors and the Shepherds for a time such as this.
We live in a time where evil walks openly in our world. The Warrior and Shepherds of Christ are being called to make a stand. It is time to gather and hear the words of Father that inspire the hearts of the righteous.
Bards Fest is about fellowship, families, breaking bread, and lighting the camp fires to bring the soldiers together and replenish the Spirit and the Faith in Jesus. Each day will be filled with speakers filled with the Holy Spirit to empower and to inspire. And each night will be a coming together to share in a meal, pray and worship in the Father.
We are being called to take a stand:
Behold, I have given you authority to walk on snakes and scorpions, and authority over all the power of the enemy, and nothing will injure you. – Luke 10:19
To be bold and to wield the power of the Holy Spirit:
Truly, truly I say to you, the one who believes in Me, the works that I do, he will do also; and greater works than these he will do; because I am going to the Father. – John 14:12
And to see the greater wisdom of our Father:
Thus says the Lord: "Stand by the roads, and look, and ask for the ancient paths, where the good way is; and walk in it, and find rest for your souls. But they said, 'We will not walk in it.' – Jeremiah 6:16
HOTELS
Hampton Inn Maysville
503 Market Place Drive, Maysville, KY 41056
$118 + tax / per night
❌ SOLD OUT ❌
—————————–
Comfort Inn & Suites 
2650 KY-80, Morehead, KY 40351
$109 + tax / per night
Call (606) 462-2141 <> mention code "BARDS"
❌ SOLD OUT ❌
—————————–
Best Western Eagles Inn
110 Toms Dr, Morehead, KY 40351
$130 + tax / per night
Call (606) 784-5796
❌ SOLD OUT ❌
—————————–
Comfort Inn & Suites
105 Stone Trace Dr, Mt Sterling, KY 40353
$116 + tax / per night
Call (859) 274-0091 <> mention code "BARDS"
❌ SOLD OUT ❌
—————————–
Holiday Inn Express & Suites Mt Sterling North
269 Evans Ave, Mt Sterling, KY 40353
$110 + tax / per night
Call (859) 432-8151 <> mention code "BARDS"
❌ SOLD OUT ❌
CAMPING
Contact Bill Roe @ (614) 208-0971
Mandolin Farms
387 Owens Ln, Flemingsburg, KY 41041
❌ SOLD OUT ❌
---
SCHEDULE
*subject to change*
Thursday, September 21st
7:00am – 11:30am
Check-In & Registration
11:30am – 12:30pm
Welcome by Scott Kesterson & Resistance Chicks
12:30pm – 6:00pm 
Scott Kesterson
Resistance Chicks
Dr. Douglas Frank
Jarrin Jackson
Donica Hudson
Joe Allen
Tiffany ("Punky)
Pastor Brad Cummings
6:00pm – 7:00pm
Prayers & Baptisms
7:00pm – 8:30pm
Potluck Dinner & Band Music
BAND: Hammertowne
8:30pm – 10:00pm 
Fellowship & Campfires
Friday, September 22nd
7:30am – 9:00am
Check-In / Registration
9:00am – 12:00pm
Pastor Anthony Thomas
Ivan Rainklin
Brad Miller
12:00pm – 1:30pm
Lunch & Band Music
BAND: Sammy Adkins and the Sandy Hook Mountain Boys
1:30pm – 5:00pm
Cameron Hamilton
Joe Vega
Pete Chamber
Niel Peterson
5:00pm – 7:00pm
Dinner & Baptisms
7:00pm – 8:00pm
Spiritual Roundtable
"The Connection of Spiritual & Kenetic Warfare"
8:00pm – 10:00pm
Music, Fellowship & Campfires
Saturday, September 23rd
7:30am – 8:30am
Check-In / Registration
8:30am – 12:00pm
Dr. Lee Merritt
Rhonda Miller
Tom Renz
12:00pm – 1:30pm
Lunch & Band Music
BAND: McAdams Ministries
1:30pm – 5:15pm
Myron & Dottie Lizer
Pastor Devin O'Neil
Pastor Paul Cantrell
Resistance Chicks
Jason Heydinger
John Barnes
5:15pm – 6:45pm
Dinner & Baptisms
6:45pm – 8:30pm
Porn Addiction Deliverance by Scott Kesterson
8:30pm – 10:00pm
Music, Fellowship & Campfires
Sunday, September 24th
7:00am – 9:00am
Sunrise Service (**Speaker TBA**)
ALL DAY ACTIVITIES
Bouncy House
Crafts
10:00am – 11:00am
Sourdough
11:00am – 12:00pm
Children's Worship
12:00pm – 1:30pm 
Lunch (with adults)
1:30pm – 2:00pm
Butter Making
2:00pm – 3:00pm
Crocheting
3:00pm – 4:00pm
Campfire Bread Making
4:00pm – 5:00pm
Sewing
5:00pm – 6:00pm 
Spice Making
ALL DAY ACTIVITIES
Badminton / Volleyball
Crafts
10:00am – 11:00am
Seed Planting
11:00am – 12:00pm
Children's Worship
12:00pm – 1:30pm 
Lunch (with adults)
1:30pm – 2:00pm
Foraging
2:00pm – 3:00pm
Natural Remedies
3:00pm – 4:00pm
Plant pH Balance
4:00pm – 5:00pm
Outdoor Canning
5:00pm – 6:00pm 
Plantain Salve
ALL DAY ACTIVITIES
Fishing
Crafts
10:00am – 11:00am
First Aid Training
11:00am – 12:00pm
Children's Worship
12:00pm – 1:30pm 
Lunch (with adults)
1:30pm – 2:00pm
Taekwondo
2:00pm – 3:00pm
Knot Tying
3:00pm – 4:00pm
Fishing
4:00pm – 5:00pm
Archery
5:00pm – 6:00pm 
Fire Starting
AFTER DARK …
Popcorn, S'mores, & Outdoor Movie Night
SPEAKERS
* subject to change *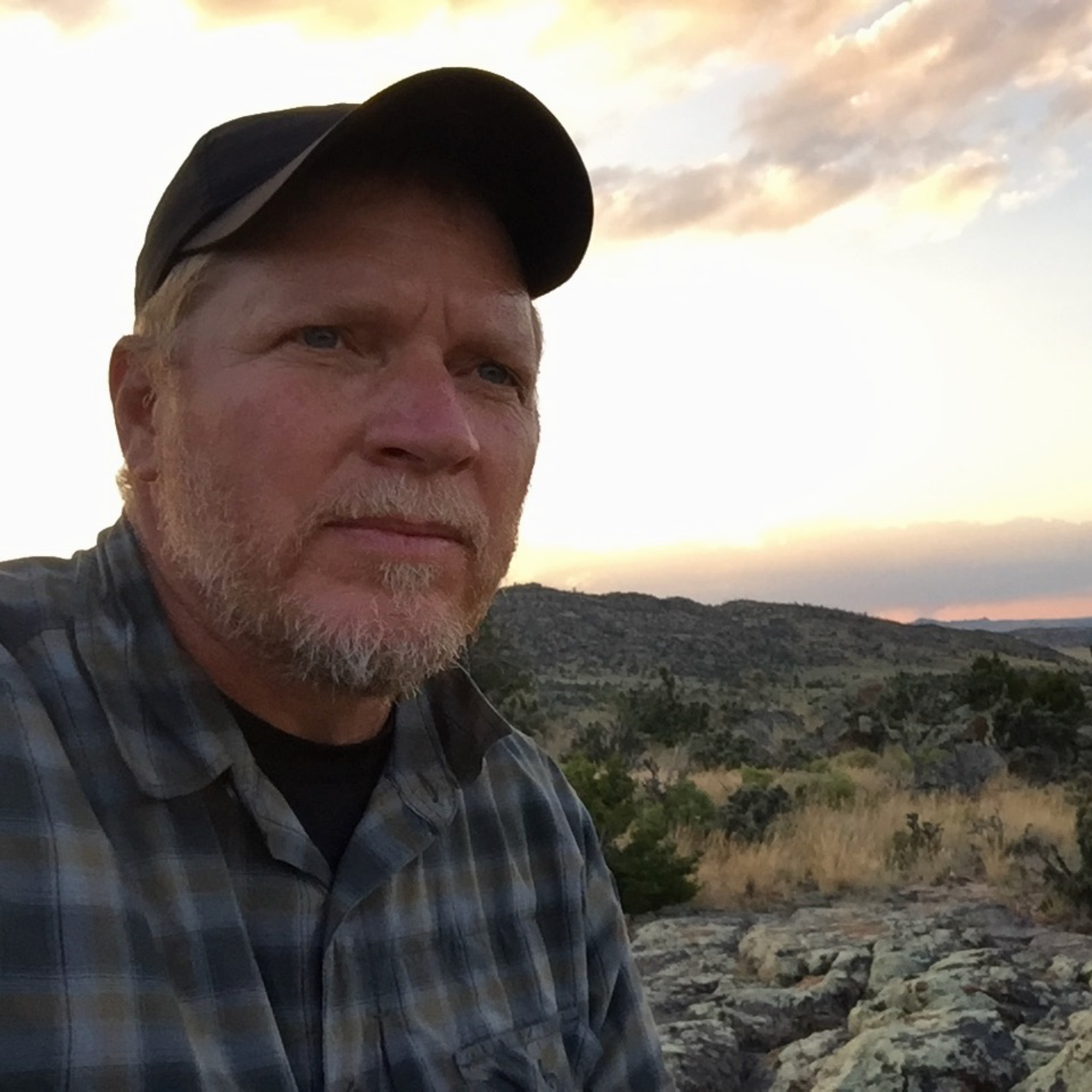 Scott Kesterson
Scott Kesterson founder and voice of BardsFM podcast, with an listenership in over 120 countries and over 1.4 Million downloads per month. His message is focussed on the warrior Christ, Faith and Knowledge.
Kesterson is a backpack journalist and documentary filmmaker. He spent 3 1/2 years in Afghanistan. He was the first embedded citizen journalist in the Department of Defense embed program and was awarded an Emmy for his videography shorts of combat in 2007. He has worked with Special Operations units in the area of information and narrative warfare, founded a cultural intelligence consulting company that has provided support for Defense and private companies, advised senior leaders on terrorism and information warfare, helped develop next generation programs for narrative warfare for emerging threats and has lead research and development efforts for Five Eyes nations R&D teams. His first film, Bards Of War: Fighting Is Everything was released in January 2019.
He is now Owner and Founder of Xpedition Cafe, a small production company that focuses on podcasting and audio and video documentaries that embrace the warrior mindset: conviction, righteousness and fearlessness.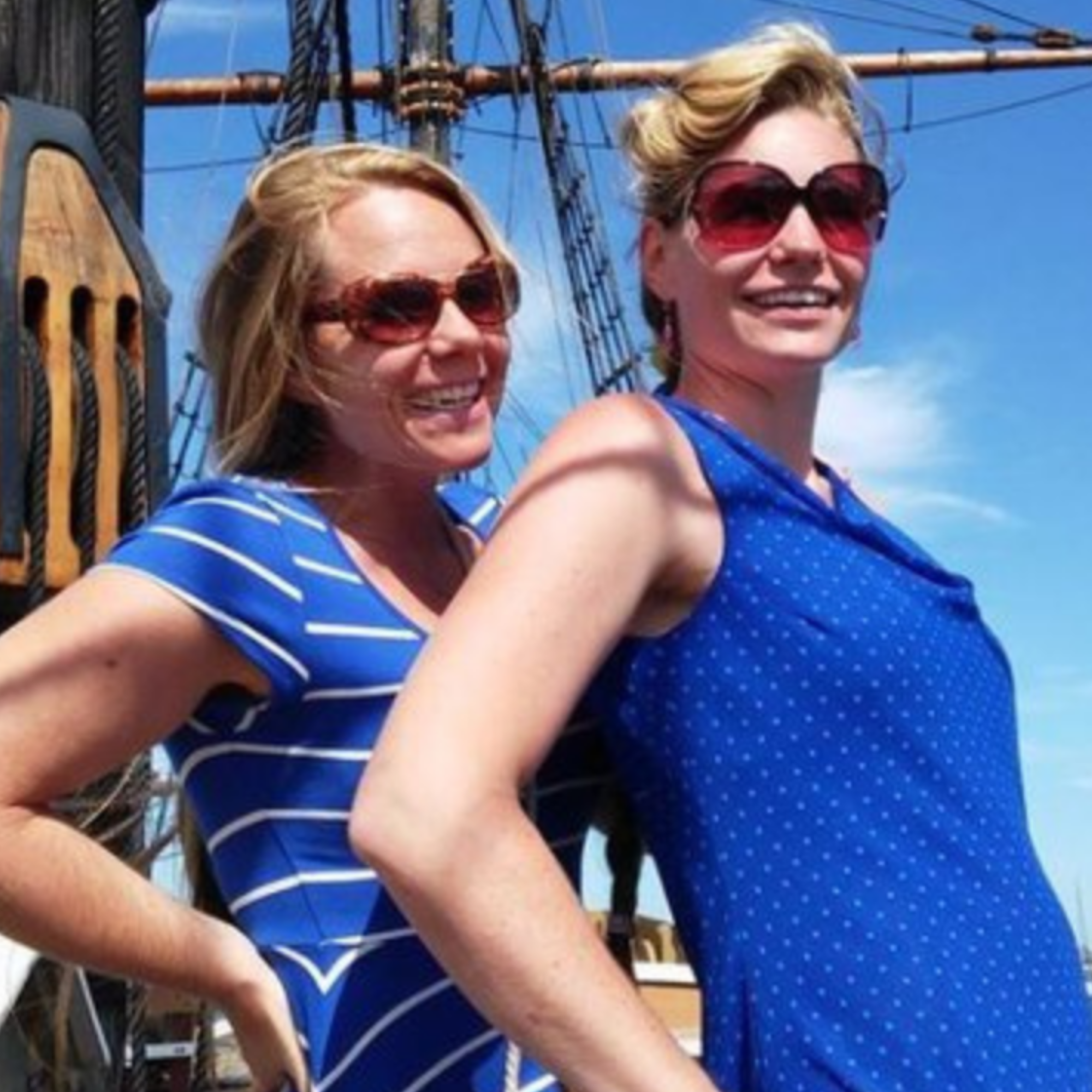 Resistance Chicks
Leah and Michelle Svensson, the Resistance Chicks, are two Ohio-based sisters who have dedicated their lives to promoting self-sufficiency and revealing the truth about current events. Originally focusing on DIY projects, their online presence shifted in 2017 to the creation of a news commentary program, where they provide global audiences with relevant news and a touch of humor. Leah's background in ministry and their shared commitment to empowering people against tyranny shape their unique perspective. Rooted in a desire for a righteous America, they challenge revisionist narratives, believing spiritual tools are vital for dismantling the Deep State. Their impactful message, encapsulated in the phrase "It's not just a Conspiracy Theory if it's the Truth," resonates with truth-seekers globally, making them advocates for truth and self-sufficiency.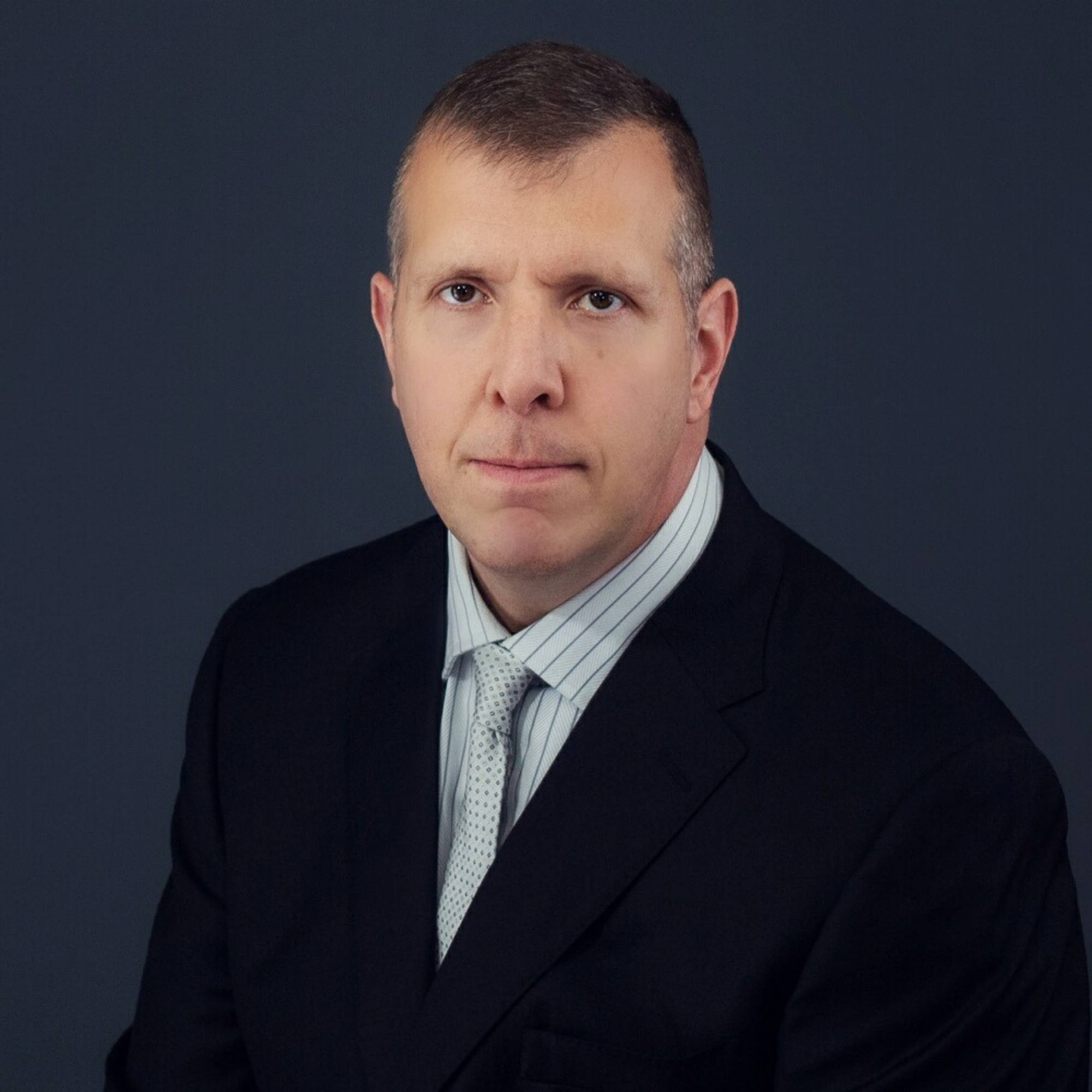 Thomas Renz
Thomas Renz is a prominent American Attorney, Political Commentator, Educator, Advocate, Businessman and Patriot. Tom has gained national attention for his work challenging pandemic-related policies and vaccine mandates and advocating for individual liberties, medical freedom and informed choice. Renz's legal expertise and relentless advocacy have established him as a leading voice in the fight for our Freedoms.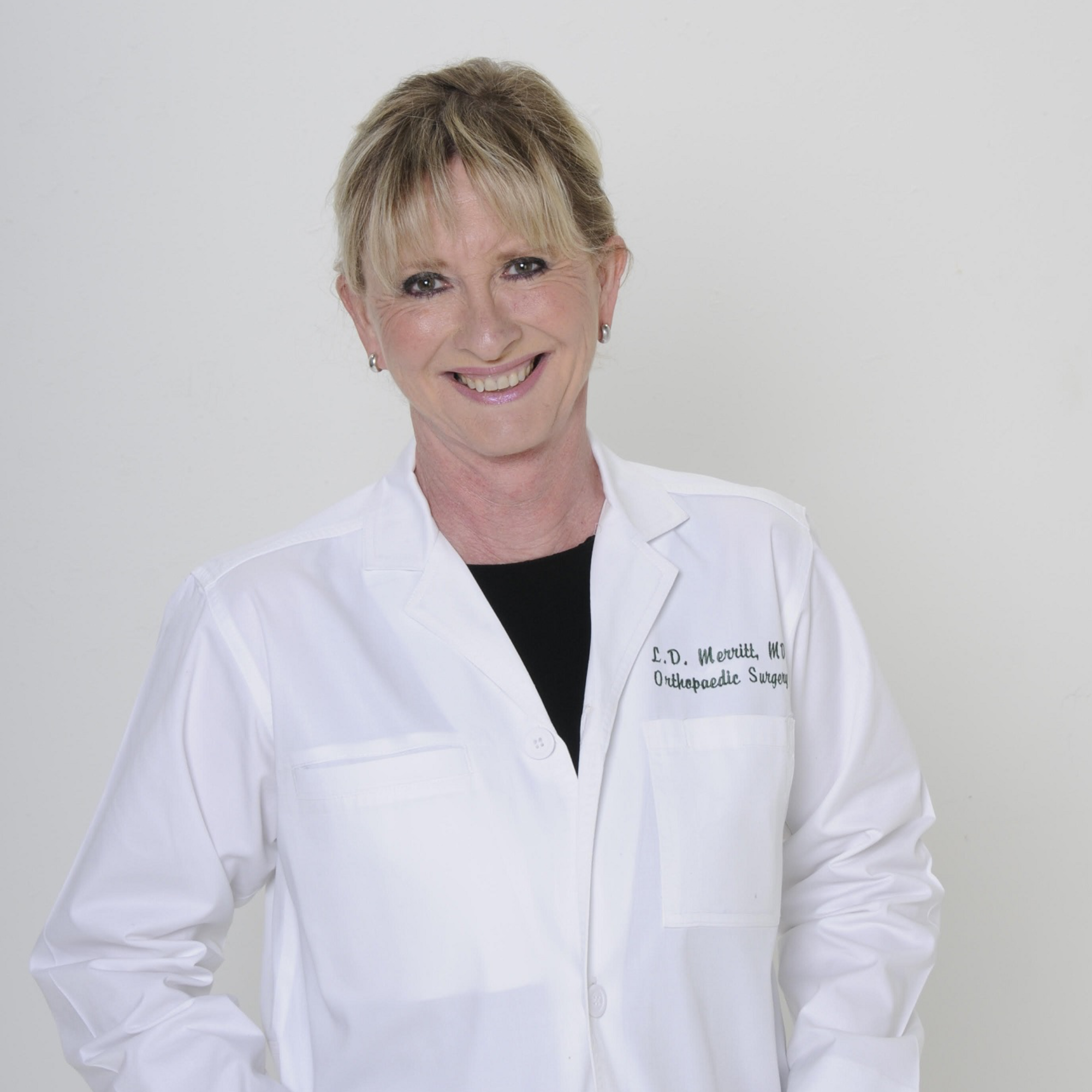 Dr. Lee Merritt
Dr. Lee Merritt began her medical career at the age of four, carrying her father's "black bag" on housecalls, along the back roads of Iowa. In 1980 she graduated from the University of Rochester School of Medicine and Dentistry in New York, where she was elected to life membership in the Alpha Omega Alpha Honor Medical Society. Dr. Merritt completed an Orthopaedic Surgery Residency in the United States Navy and served 9 years as a Navy physician and surgeon before returning to Rochester, where she was the only woman to be appointed as the Louis A. Goldstein Fellow of Spinal Surgery.
Dr. Merritt has been in the private practice of Orthopaedic and Spinal Surgery since 1995, has served on the Board of the Arizona Medical Association, and is past president of the Association of American Physicians and Surgeons. She has had a long interest in wellness and fitness, and has been Fellowship Certified by the American Academy of Anti-Aging Medicine.
At age 63 she won a female bodybuilding championship in Physique class—with a lot of help from her friends and patience of her family. As a lifelong advocate of free market, patient-centered medicine Dr. Merritt had the opportunity to appear on the John Stossel show to speak against Obamacare. More recently she has appeared on numerous radio programs discussing Covid-19, the futility of mask mandates, and other lies and omissions from the medical "technocrats".
Her recent speech at Doctors for Disaster Preparedness on "Sars-CoV2 and the Rise of Medical Technocracy" has been widely viewed on YouTube, and forwarded on by Dr. Mercola—one of her medical heroes. She is married and the proud mother of two sons, one of whom carries on the four generation medical tradition as a General Surgeon, and the other with a real job as an Electrical Engineer. In her spare time, Dr. Merritt raises chickens, gardens and enjoys a rural Midwest lifestyle.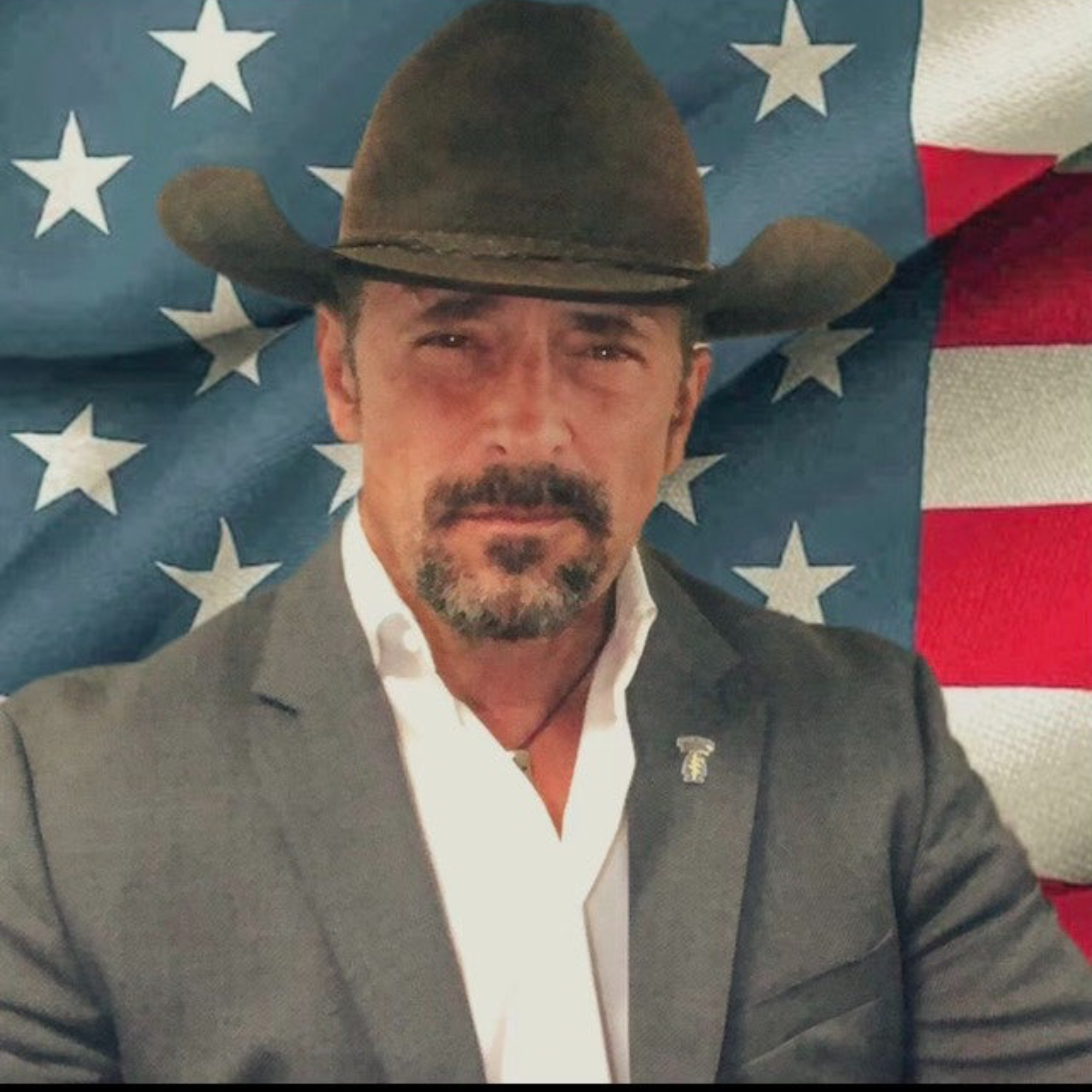 Ltc Pete "DOC" Chambers
LTC (RET) Pete Chambers, Special Forces joined the Army in 1983 and served in the for 39 years including Active Duty, Reserves and National Guard. He has served as an infantryman, a paratrooper, a Green Beret and as a special Operations Flight Surgeon. He has been awarded the Purple Heart from wounds received in combat, the Bronze Star Medal, the Meritorious Service Medal and The Combat Medical Badge.
"Doc" Chambers has testified as a fact witness in Liberty Counsel's SEALs v DOD case and has served as a spokesman for Patient Advocate Bulldog. He retired in May of 2022 after being fired from doing informed consent and becoming a Whistleblower for Senator Ron Johnson.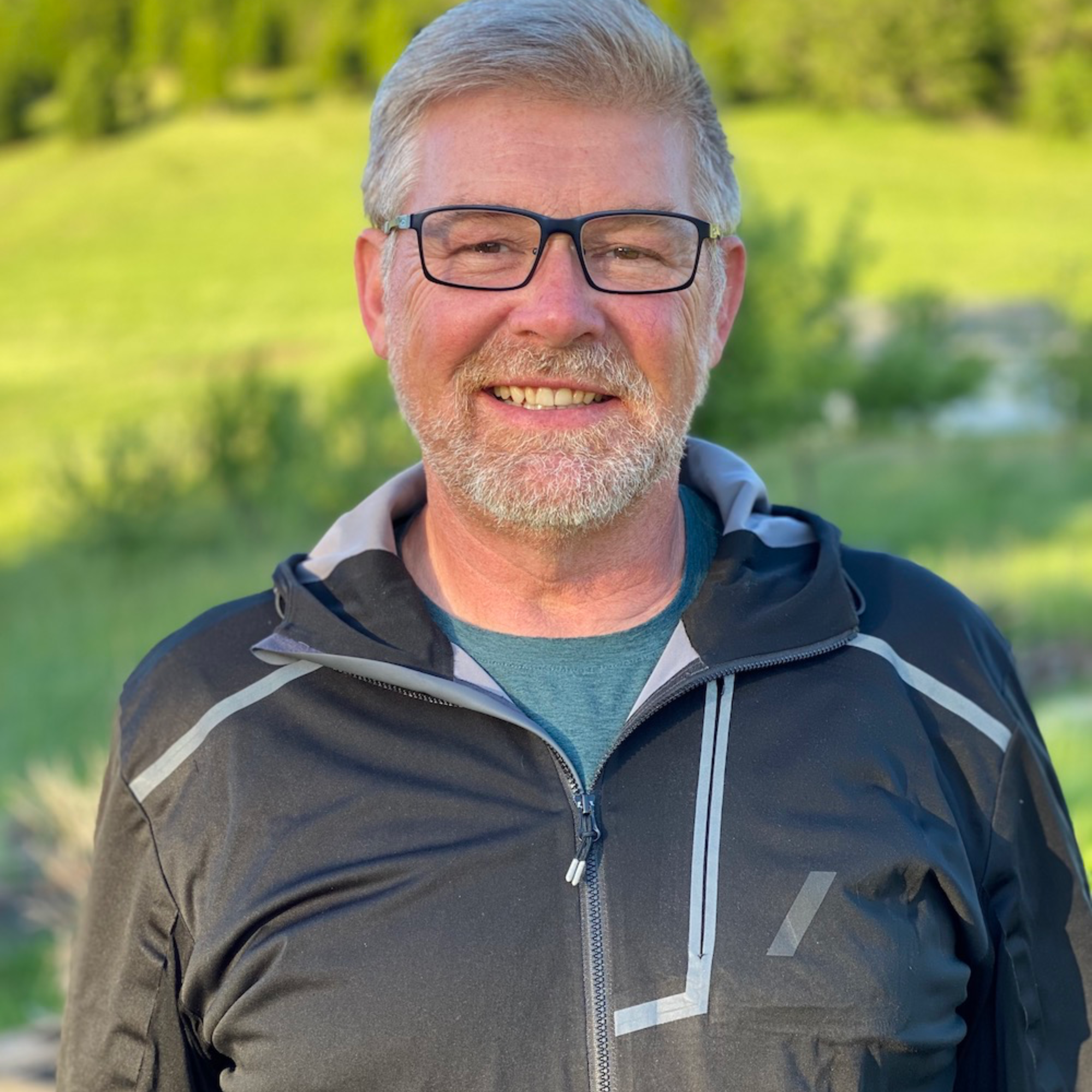 Pastor Brad Cummings
A former pastor for 20 years, Brad is the CEO of Shiloh Road Publishers, the publisher and General Editor of The Founders' Bible. He also co-authored and published the #1 NY Times bestseller, The Shack, which has sold over 22 million copies, was translated into 40+ different languages, selling the 1st million units out of his garage on $200 of marketing. The Shack was the first ever self-published title to debut on the New York Times Bestseller list at #1, where it stayed as such for over 172 weeks, 52 weeks at #1. He also produced "The Shack" movie (released by Lionsgate 2017) which grossed over $100M worldwide. They are currently turning The Shack into a TV Series.
He has co-authored several other books: The Butterfly Circus and A Man Like No Other – the illustrated life of Jesus, and is working on a trilogy of novels entitled "The King and the Dragon." Brad is an author, screenwriter, film producer, publisher, editor, conference speaker. As a pastor to pastors, he continues to preach and teach, spending a lot of his time mentoring emerging leaders, serving as a primary counselor/advisor to a number of the leading voices within the Health Freedom Movement. He did his undergraduate work in Film/TV Broadcasting at Pepperdine University (Malibu, CA) and received his Master of Divinity from Fuller Theological Seminary (Pasadena, CA). He and his lovely wife, Kelly, have 3 grown children, and are enjoying being young grandparents. They live in Southern California.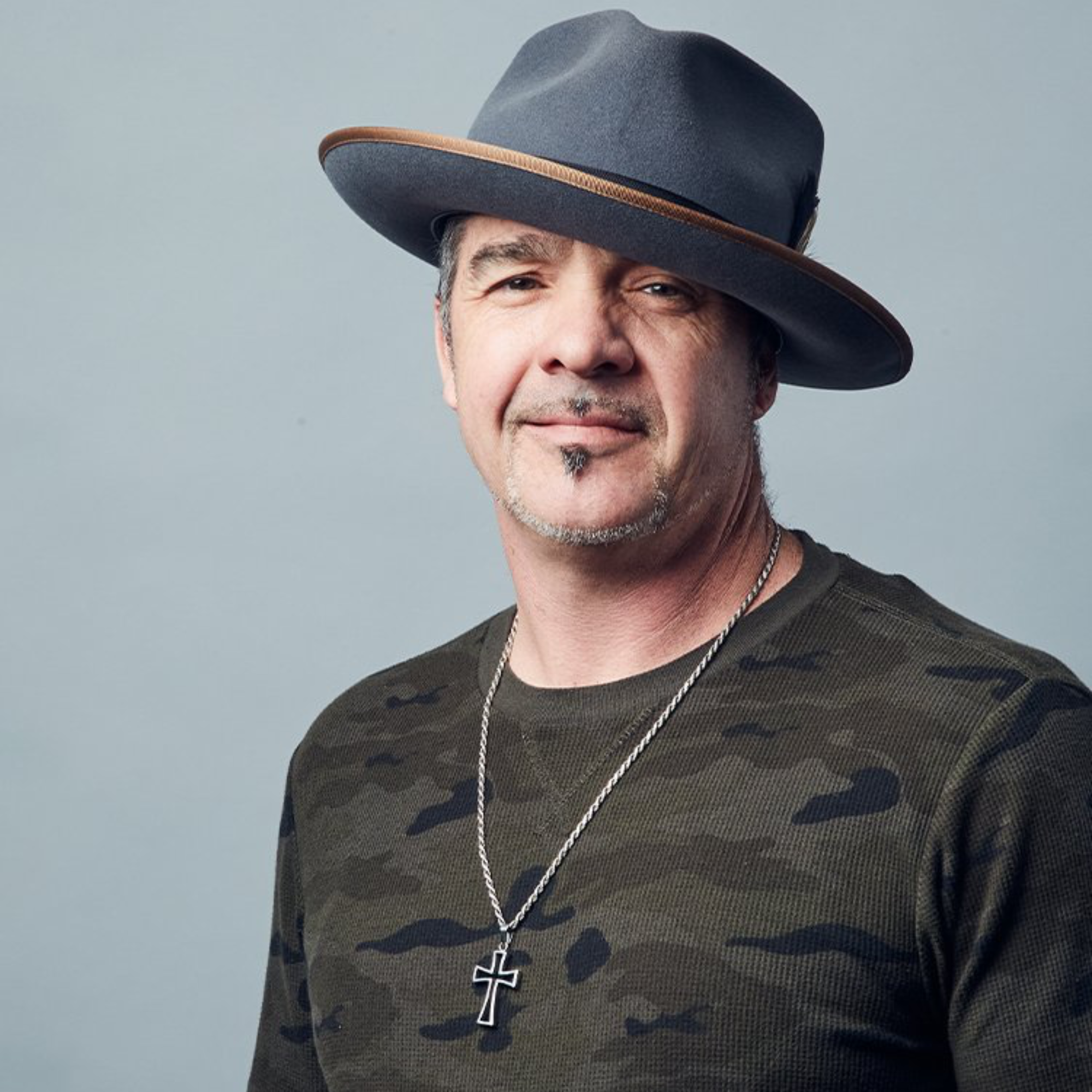 Pastor Paul Cantrell
Paul Cantrell is an Oregon-based Christian motivator who, in 1776, would've been a shoo-in for the Black Robe Regiment. Like many of us, he was not participating in the political process. Paul was shaken in 2020 when the State of Oregon shut down churches in violation of First Amendment rights. He prayed for solution and God told him: "Without action, you aren't praying – you're just bitching." Paul took action and became a house pastor at his church. He connected with like-minded Christians and ever since, has been rallying parishes throughout Oregon to stand up to tyrannical oppression of God-given rights. He provides counseling and spiritual guidance to Free Oregon leadership and Members. His priority issues are Election Integrity, First Amendment and Second Amendment rights.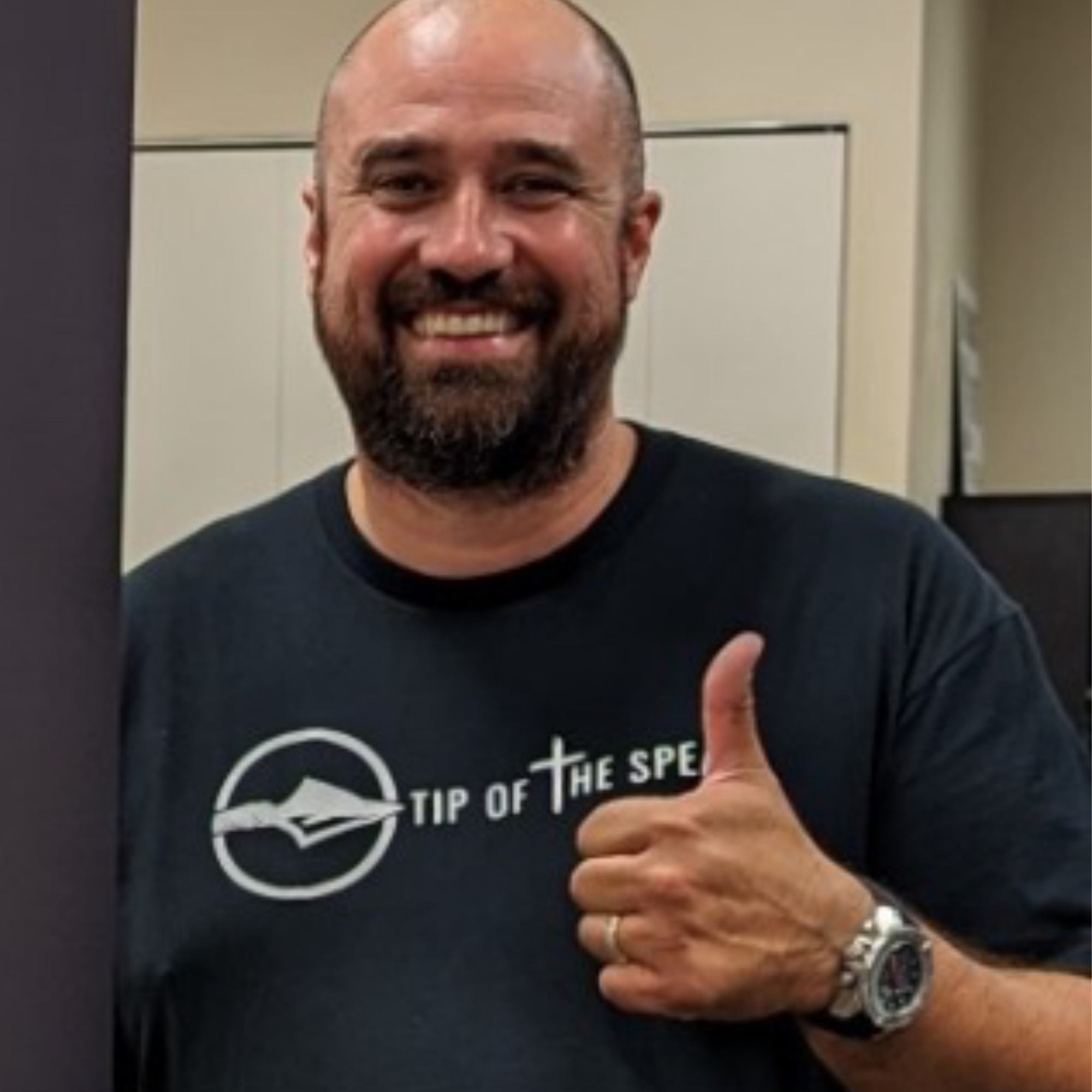 Pastor Anthony Thomas
Pastor Anthony Thomas… Saved by Grace and thrust into full time ministry in his mid 20's, Anthony was given a simple mandate from the Lord, see that the lost are saved, fight the devil with aggressive spiritual warfare and help people overcome and find victory through preaching, teaching, and prayer. With a strong Prophetic and Evangelistic anointing, Anthony has ministered coast to coast for over 20 years. He is a Marine Corps Veteran and friend of Jesus. Anthony and his family call Naples, Fl their home where he currently serves as the Lead Pastor of Tip of the Spear Church.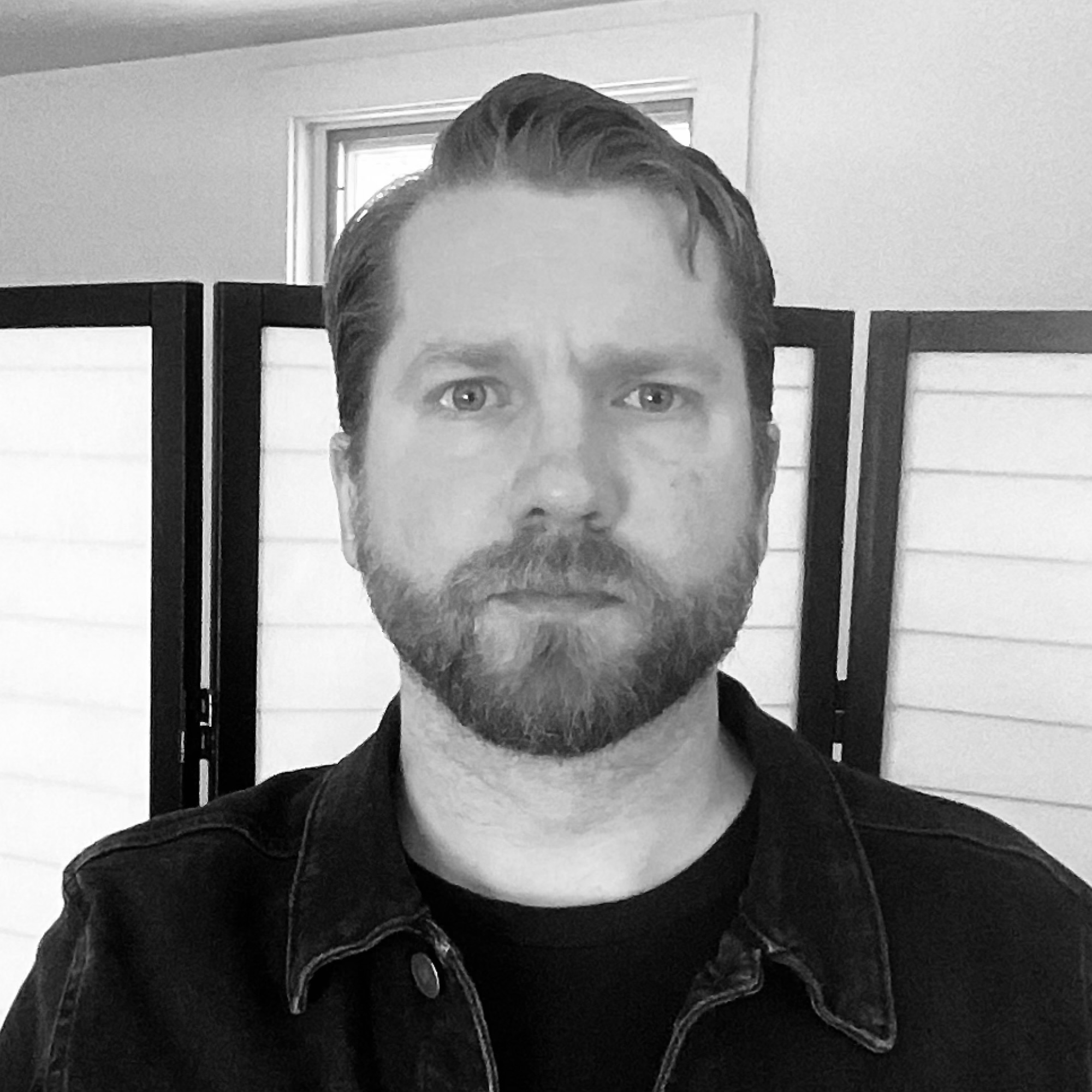 Joe Allen
Joe Allen has written for Chronicles, The Federalist, Human Events, The National Pulse, Parabola, Salvo, and Protocol: The Journal of the Entertainment Technology Industry. He holds a master's degree from Boston University, where he studied cognitive science and human evolution as they pertain to religion. As an arena rigger, he's toured the world for rock n' roll, country, rap, classical, and cage-fighting productions. He now serves as the transhumanism editor for Bannon's War Room.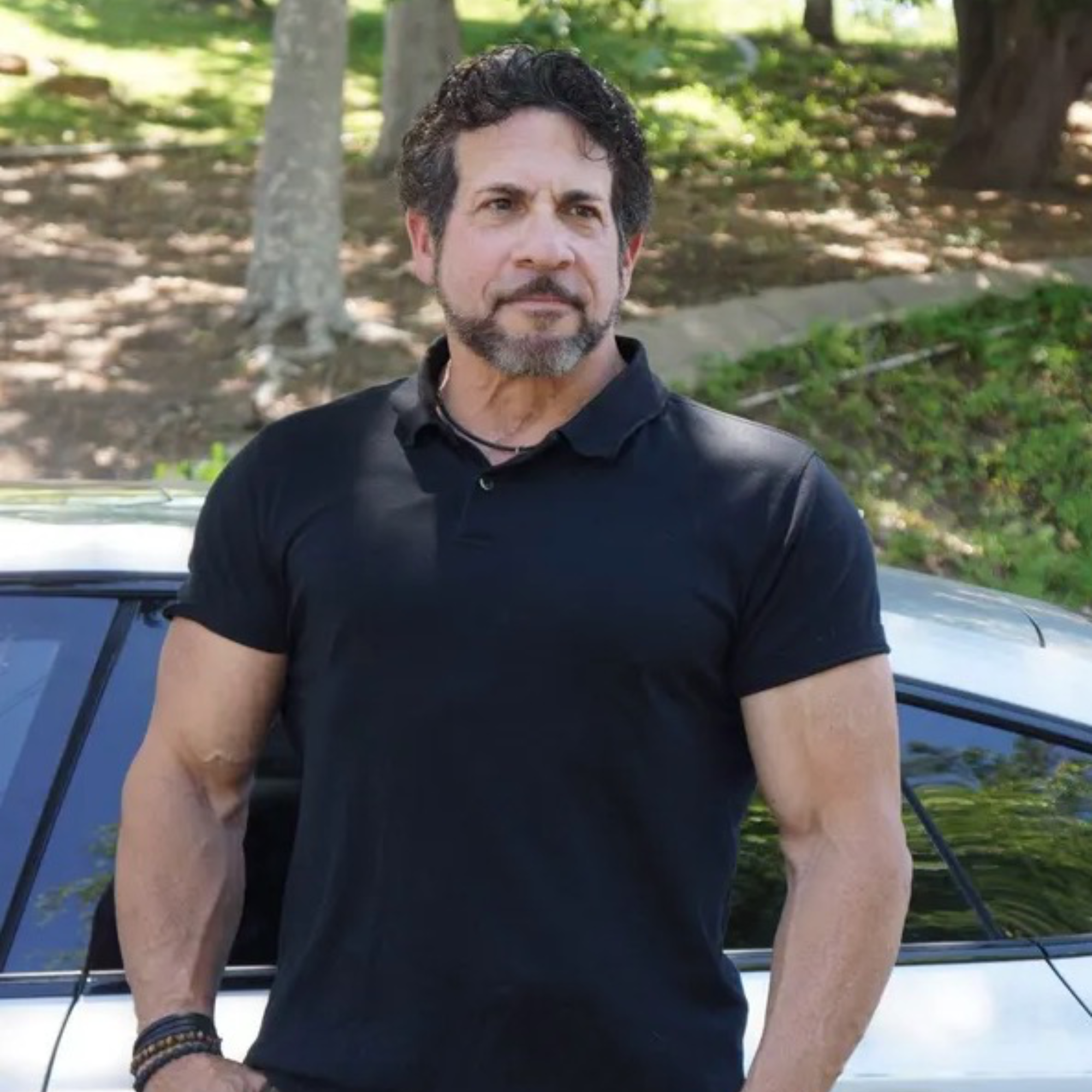 Joe Vega
SGM (Ret) Joseph Luis Vega currently serves as the Deputy Director for the National Center for Urban Operations (NCUO) at Ft. Hamilton, NY which is dedicated to providing expertise and insights to leaders operating in asymmetric threat environments of dense urban terrain. SGM (Ret) Vega also owns and serves as President and CEO for Vega and Associates Inc, which provides high threat protective services, training and solutions to military forces, law enforcement and VIPs worldwide.
After retiring from SGM 1st Special Forces Operational Detachment (Delta) SGM (Ret) Vega helped establish the Improvised Explosive Device Task Force – Field Team for the conflicts in Iraq and Afghanistan, and served as the Senior Operational Advisor (SOS) to the Asymmetric Warfare Group overseeing and developing the global mission of assessing and countering emerging threats to our warfighters and our nation.
SGM (Ret) Vega joined the US Army in 1976 as a member of the 1st/75th Ranger Battalion. He served in the 7th Special Forces Group as a Sniper and Team Sergeant, he also served for 20 years in the 1st Special Forces Operational Detachment (Delta). SGM (RET) Vega was part of the team that is depicted in the movie Black Hawk Down.
Over the course of his career, SGM (Ret) Vega has received (2) Silver Stars, (2) Purple Hearts, (5) Bronze Stars with "V" device, the Legion of Merit, the Combat Infantry Badge w/2 stars, Halo Jumpmaster w/1 star (Combat Jump), and Static line Jumpmaster w/1 star (Combat Jump).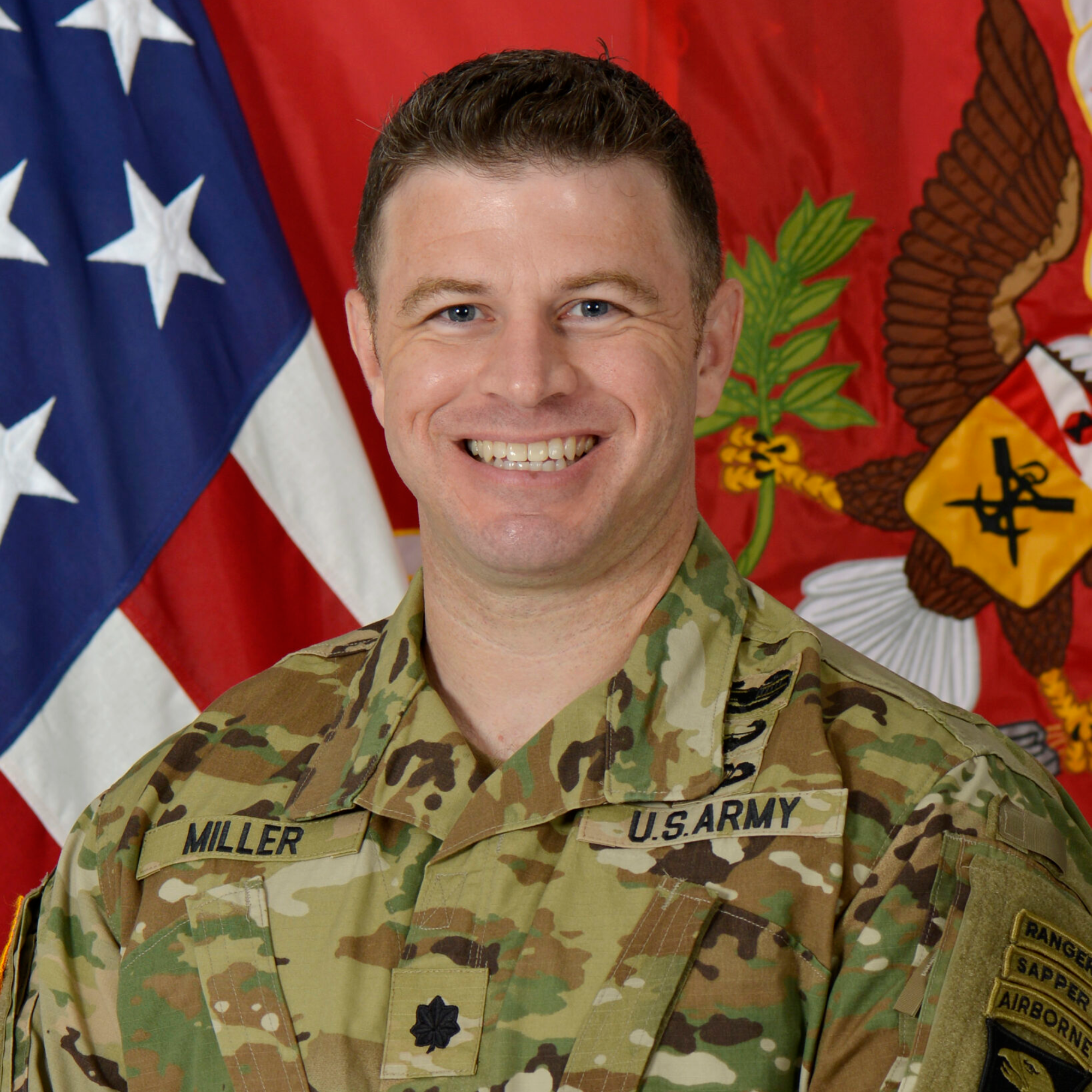 LTC Brad Miller
Brad Miller is a West Point graduate and former Lieutenant Colonel in the United States Army. He served as a battalion commander in the 101st Airborne Division at the time the DoD COVID Injection mandate went into effect. He was relieved of command for refusing to comply with the mandate and then subsequently resigned from the Army with just over 19 years of active service.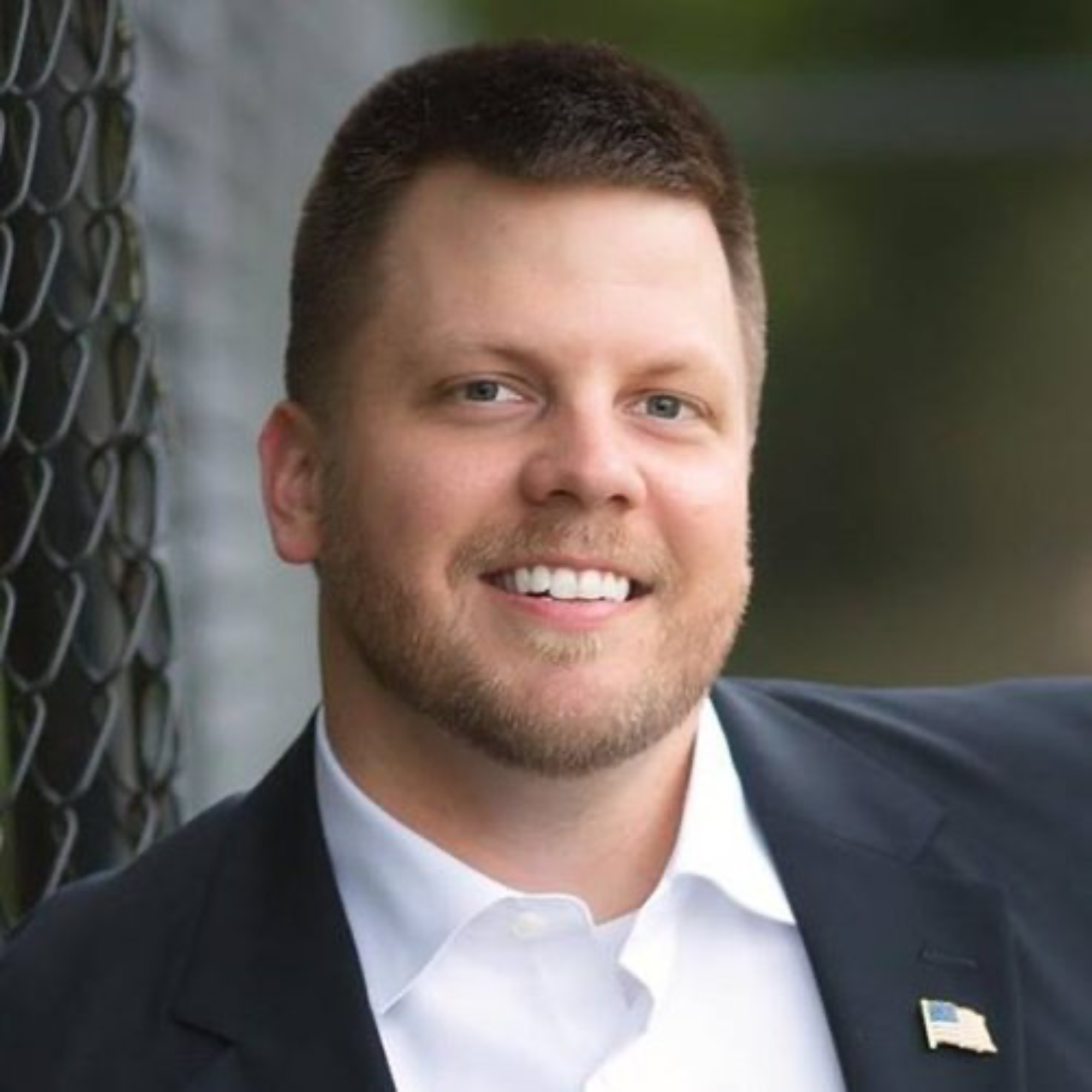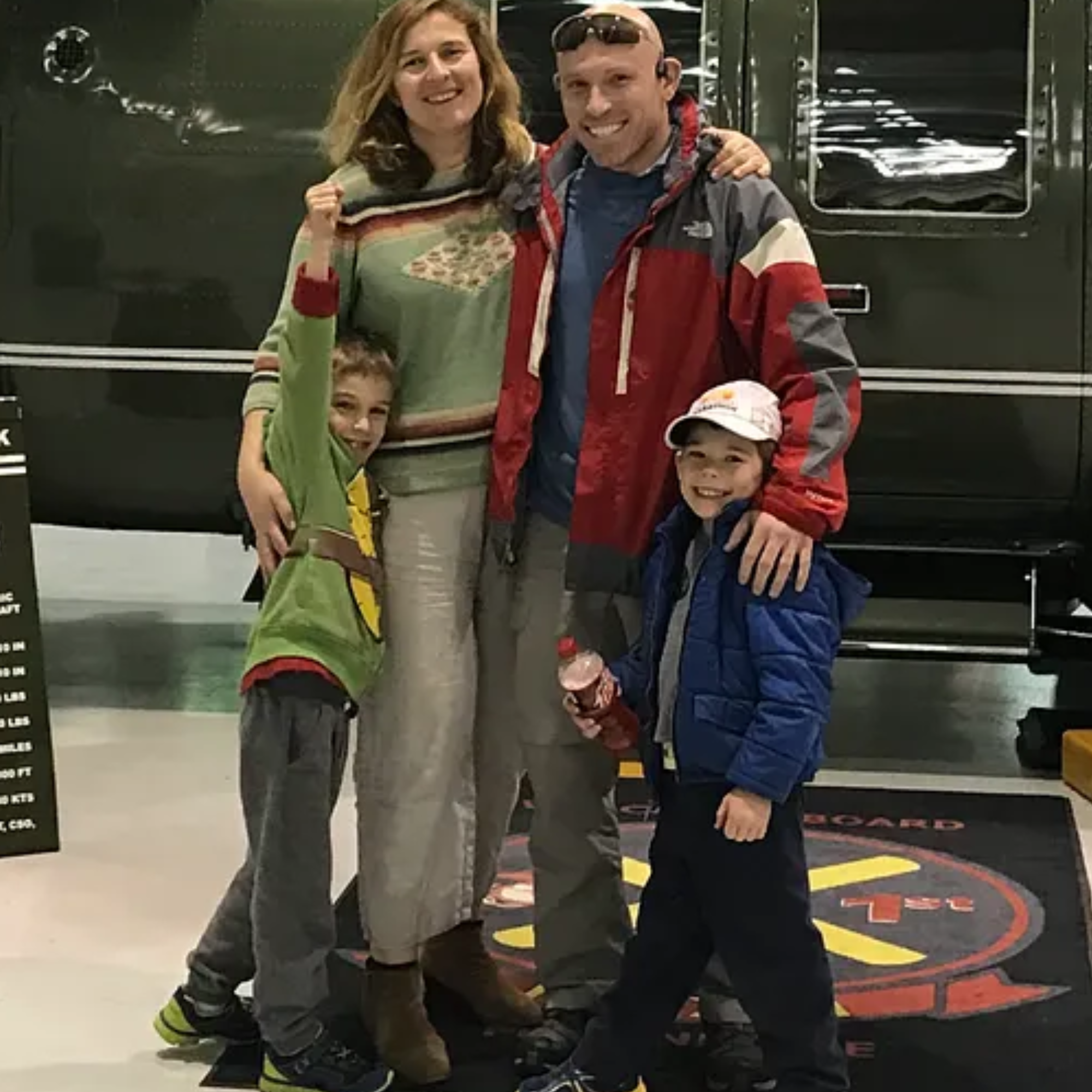 Ivan Raiklin
Lieutenant Colonel (Retired) Ivan E. Raiklin, former Green Beret and Constitutional Attorney Served 25 years in the DOD, Intel and Special Operations Communities and DTRA as an enlisted, officer, civilian, contractor on active duty, reserves and national guard across 5 states: IA, NY, MA, MS, TX and 5 continents in five languages (Russian, Spanish, Arabic, French, English-naturally). Ivan served as a Green Beret Commander countering ISIS in the Middle East, Taliban in Afghanistan, MS-13 in Central America, countering Russian aggression as a military diplomat in the Republic of Georgia.
Most recently he was an instructor at the Joint Military Intelligence Training Center teaching junior thru senior level professionals of the US Intelligence community and international partners about intelligence analysis, national security and multinational operations.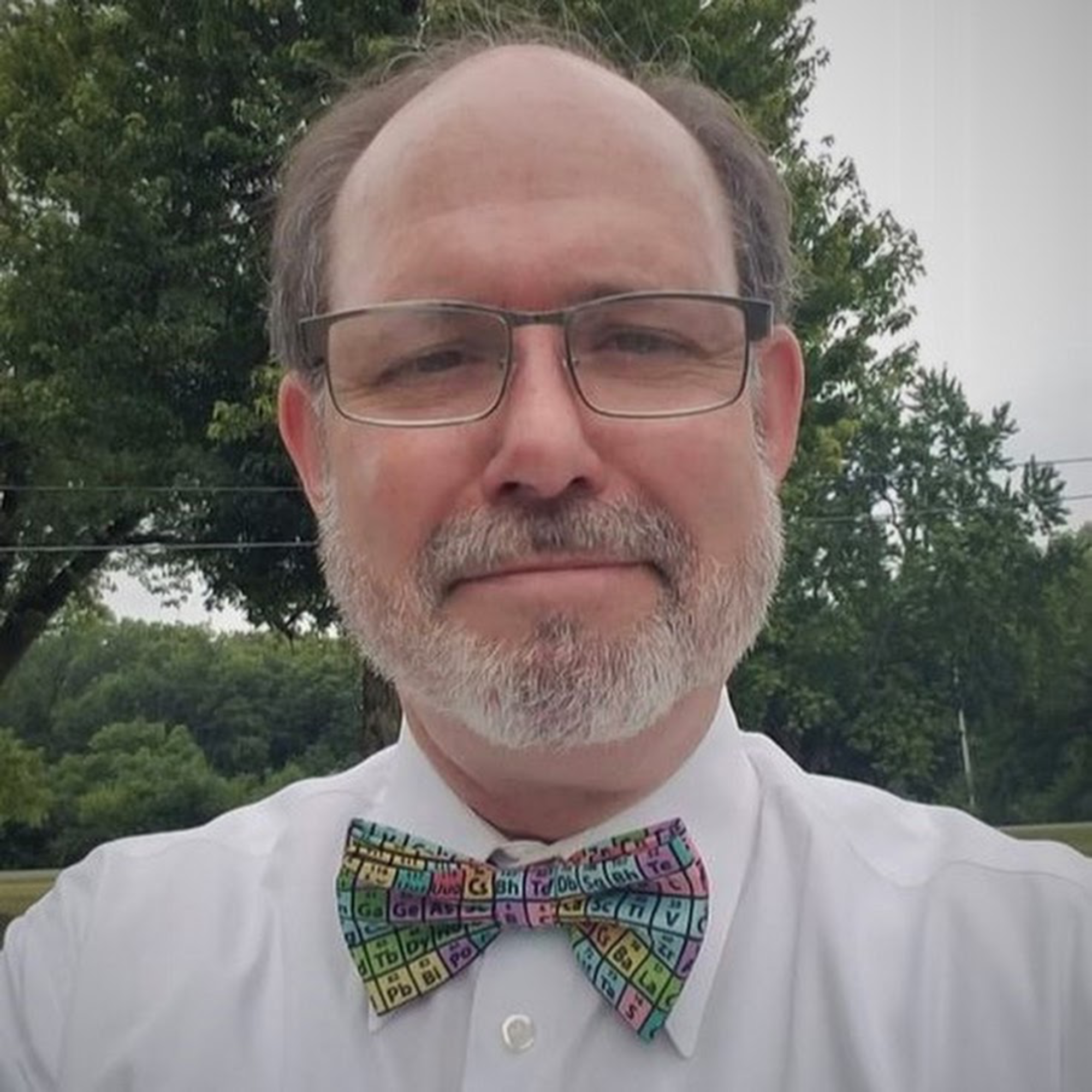 Dr. Douglas Frank
Dr. Douglas G. Frank has approximately sixty peer-reviewed scientific publications, including feature and cover articles in the leading scientific journals in the world (Science, Nature, Naturwissenschaften). During his graduate and postdoctoral work he discovered and developed a new type of microscopy capable of producing three-dimensional images of molecules resting on metal surfaces. This gave him international credibility in the area of Low Energy Electron Diffraction (LEED) and Auger electron spectroscopy and microscopy, and his work is prominently featured in college textbooks and handbooks on the subjects
During the 1990s, Dr. Frank helped to establish The Schilling School for Gifted Children in Cincinnati, Ohio. Schilling is a K-12 school for extraordinarily gifted youngsters, and Dr. Frank continues to teach a couple of their most advanced math and science classes each year, and continues to serve as the Math and Science Department chair. He earned a Ph.D. in Surface Electroanalytical Chemistry from the University of Cincinnati in 1990.
Dr. Frank left university academics in 1996, and began consulting, developing, and manufacturing surface analytical devices for national defense (DARPA) and various industries, especially the cleaning products industry and bowling ball manufacturers, where his custom electronics, software, inventions, and products continue to be widely used as industrial standards. Much of his work is protected by non-disclosure agreements.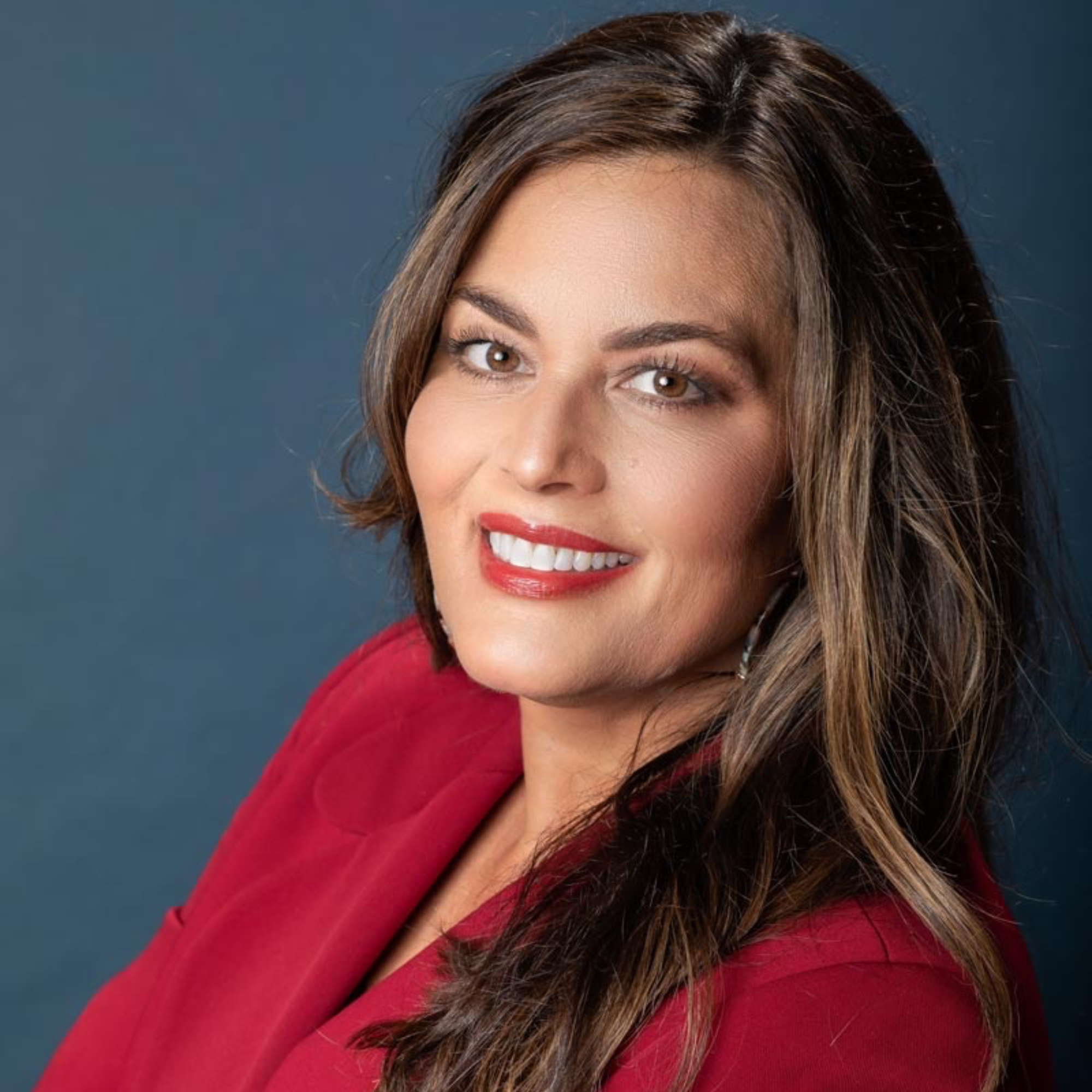 Donica Hudson
Donica Hudson is an author, speaker and media personality. She is founder of IHP GLOBAL MINISTRIES, INC and TRUTH TELLERS NETWORK. She's a graduate of Wake Forest University and an ordained pastor who's certified in trauma healing. Her foray into activism came when she and her husband filed a lawsuit against the Federal Government for not protecting their children in bathrooms, locker rooms and showers during North Carolina's infamous "bathroom bill" battle which landed her a speaking spot on the CWSA Women For Trump Bus Tour. Donica became Charlotte's "go to media personality" for the faith-based community when she created and hosted "Charlotte Alive," a TV show on Revival & Spiritual Awakening airing in Charlotte, NC and South Africa. She's also hosted shows on BuzzTV and for the Faith & Freedom Coalition. She served as Chaplain for CHARLOTTE STING (WNBA Team), Vice-President CHARLOTTE CHRISTIAN CHAMBER OF COMMERCE (C3) and on the NC LEGISLATIVE PRAYER CAUCUS.
Donica travels the country speaking and leading prayer based on her books, The Forerunner Anointing – Inner Healing for God's Leaders and Pray America Great. She exposes the globalists' medical tyranny fostered by the anti-christ spirit and offers prayer strategies to dethrone the deep state and to revive America's original civil covenants. Donica recently authored the "Declaration Of Covenant" for the First Landing 1607 Project and hosted Glenn Beck, David Barton, Michele Bachmann and many others in a powerful ceremony of repentance, recovenanting and rededicating America back to God. Currently, she is organizing Covenant Crusades to fulfill America's first civil covenant (1607 First Landing Covenant at Cape Henry, VA) to "reach the people within these shores [of America] with the gospel of Jesus Christ, and to raise up godly generations" who will "take the Kingdom of God to all the earth."
Donica and her husband, Todd, reside in Banner Elk, North Carolina. They have three beautiful children, Davis (23), a youth pastor, Salem (21), a songwriting worship leader in YWAM and Lucas (15), a god-fearing, trumpet-playing boyscout.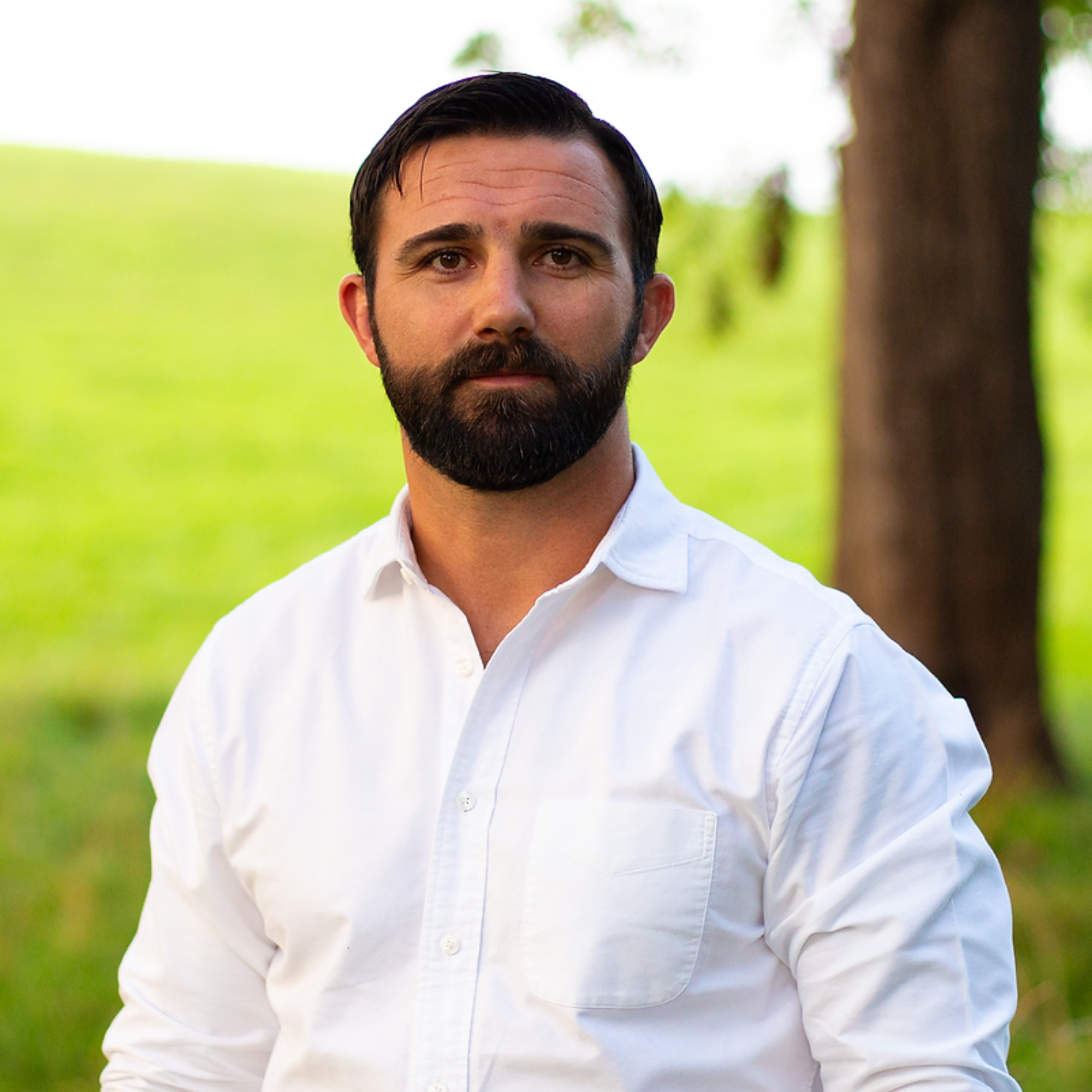 Cameron Hamilton
Cameron Hamilton, a devoted husband, father of three, and a seasoned Navy SEAL combat veteran, has an esteemed background as a former division director at Homeland Security. Growing up, he imbibed the principles of hard work, integrity, and a profound love for the United States from his family, whose legacy of service spans generations, including his grandfathers' World War II Navy SeaBees and his father's Air Force tenure during Vietnam. His experiences have solidified his conservative values and Christian faith. Cameron enlisted in the Navy during the Global War on Terror, completing the rigorous Basic Underwater Demolition SEAL (BUD/S) Training and serving at SEAL Team Eight for several deployments. He continued his dedication to service at the U.S. Department of State and then at the Department of Homeland Security, overseeing the Emergency Medical Services Division, where he managed thousands of EMTs and first responders, protecting the nation.
Cameron's extensive service has taken him to numerous countries and placed him under the guidance of four Presidential administrations. He holds a health science degree from Campbell University and is a committed family man, having met his wife Karen during his military service. With a heart for giving back, he remains engaged in his local community, coaching and mentoring. Driven by the values instilled in him from an early age, Cameron Hamilton aspires to extend his commitment to public service by seeking election to represent Virginia's Seventh Congressional District in the U.S. House of Representatives.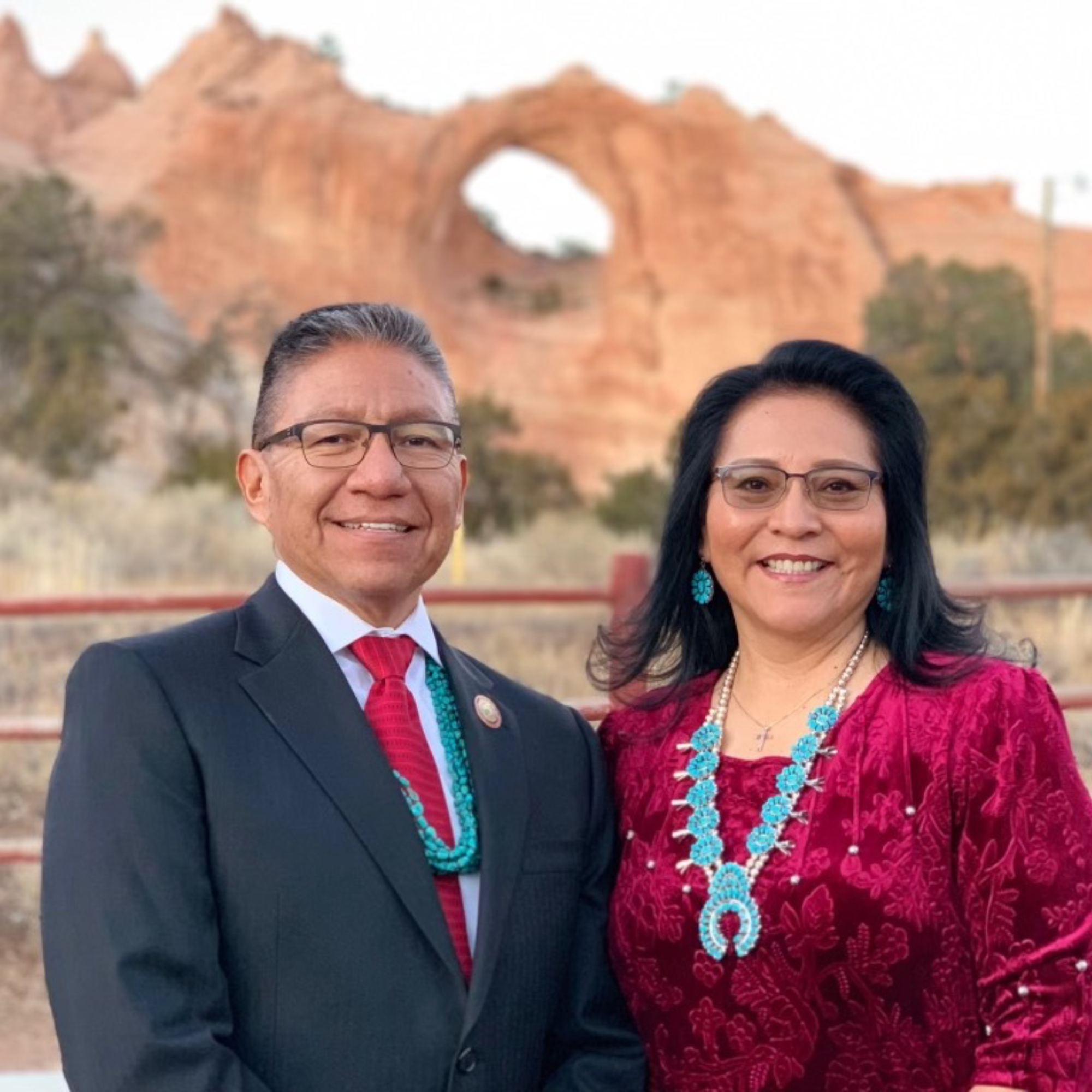 Myron & Dottie Lizer
Myron Lizer is the former VP President of the Navajo Nation. He has over 35 years of knowledge and experience in the areas of marketing, business development, entrepreneurship, finance, and governmental affairs. Myron Lizer is married to Dottie Lizer for over 32 years, father of three, and grandfather (Nalí) of one. Lizer earned a Bachelor of Arts Degree in Business Administration from Fort Lewis College in Durango, CO in 2006. In 2019, Lizer began serving as the Vice President of the Navajo Nation, the largest tribal nation in number and land-base. Before taking the Oath of Office as the Navajo Nation Vice President, Myron Lizer gained many years of experience serving on numerous business, community, and private school boards of directors advocating for tribal issues and concerns.
As a man of faith, Lizer has also served as a bi-vocational pastor for local Navajo communities. Mr. Lizer believes that opportunities present themselves when there is a collaborative effort between two parties that have the best interest for equitable outcomes. He stands for the "American Dream" with self-governance and self-determination as the buckler for prosperity while burgeoning out the same opportunities for other Native American tribes in the United States.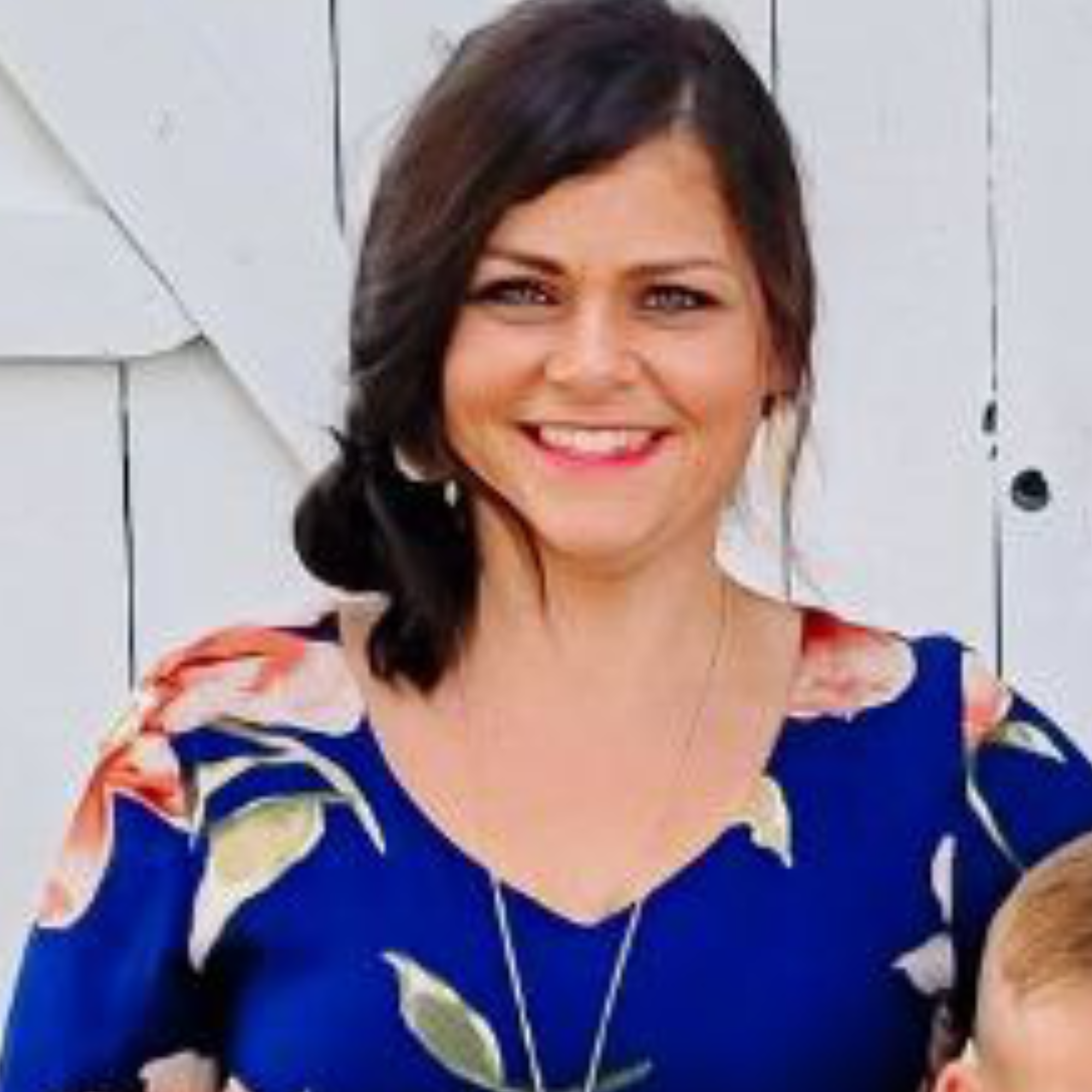 Tiffany
Tiffany, a homeschooling mother of four, including Cayden (13), Olivia (10), Bryson (9), and Sophia, affectionately known as "Fin" (5), made the bold choice to withdraw her children from public school during the chaos of COVID-19. Initially unsure of how to navigate homeschooling three children while juggling her own full-time education, she turned to prayer for guidance. Now, almost four years into their homeschooling journey, Tiffany and her family are convinced it's the best decision they've made as parents. They actively participate in local co-ops, have formed meaningful friendships, and base their education on a Christian curriculum, emphasizing a solid foundation "IN CHRIST." Tiffany hopes to inspire other families who may be considering homeschooling to take the leap.
Rhonda Miller
Rhonda Miller is President of Purple for Parents of Indiana and an independent researcher who has spent the last 12 years uncovering the truth of what was and is happening in American education.  In her search for the truth, she uncovered Indiana as ground zero for the sexual revolution that has infiltrated our schools.  Her battles have taken her to the Indiana Statehouse to testify before both the House and Senate Education Committees. She worked with legislators to finally overturn Indiana's loophole that allowed our schools to legally distribute pornography.  Rhonda is a mother of 3 and has been happily married to her husband Jeff for 32 years.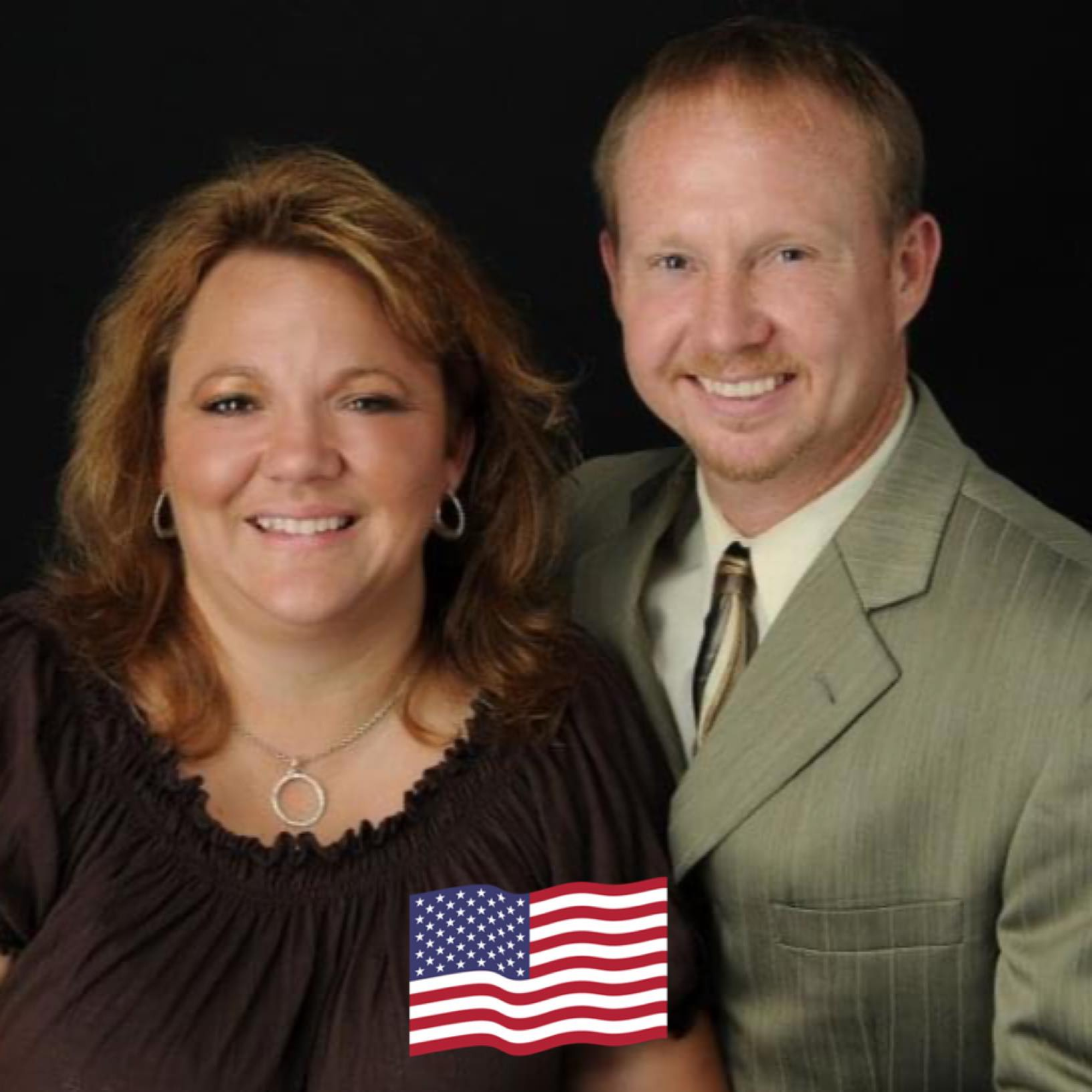 Pastor Devin Oniel
Pastor Devin O'Neal has been the president of the Voices of Mercy Outreach Inc. for the past 17 years. During this time he and his wife, Georgia served the inner cities of Baton Rouge La. through Sidewalk Saturday schools, Revelation Houses (recovery houses for men and women) and unity revivals. In 2018 God begin to shift them into a national mandate to turnt the nation back in the right direction! Since that time they have done 3 regional "One Blood" revivals unifying the churches and races to transform the nation!
Today Pastor Devin and his team are going across the nation with the Trail of Joy Tour (a national tent revival tour going from Salem, Oregon to Miami, Florida). At each location they train the local body of Christ in Reclaiming the Family, Reclaiming Education and Disciple Making Movements! These three things are creating a grass roots movement to Save America!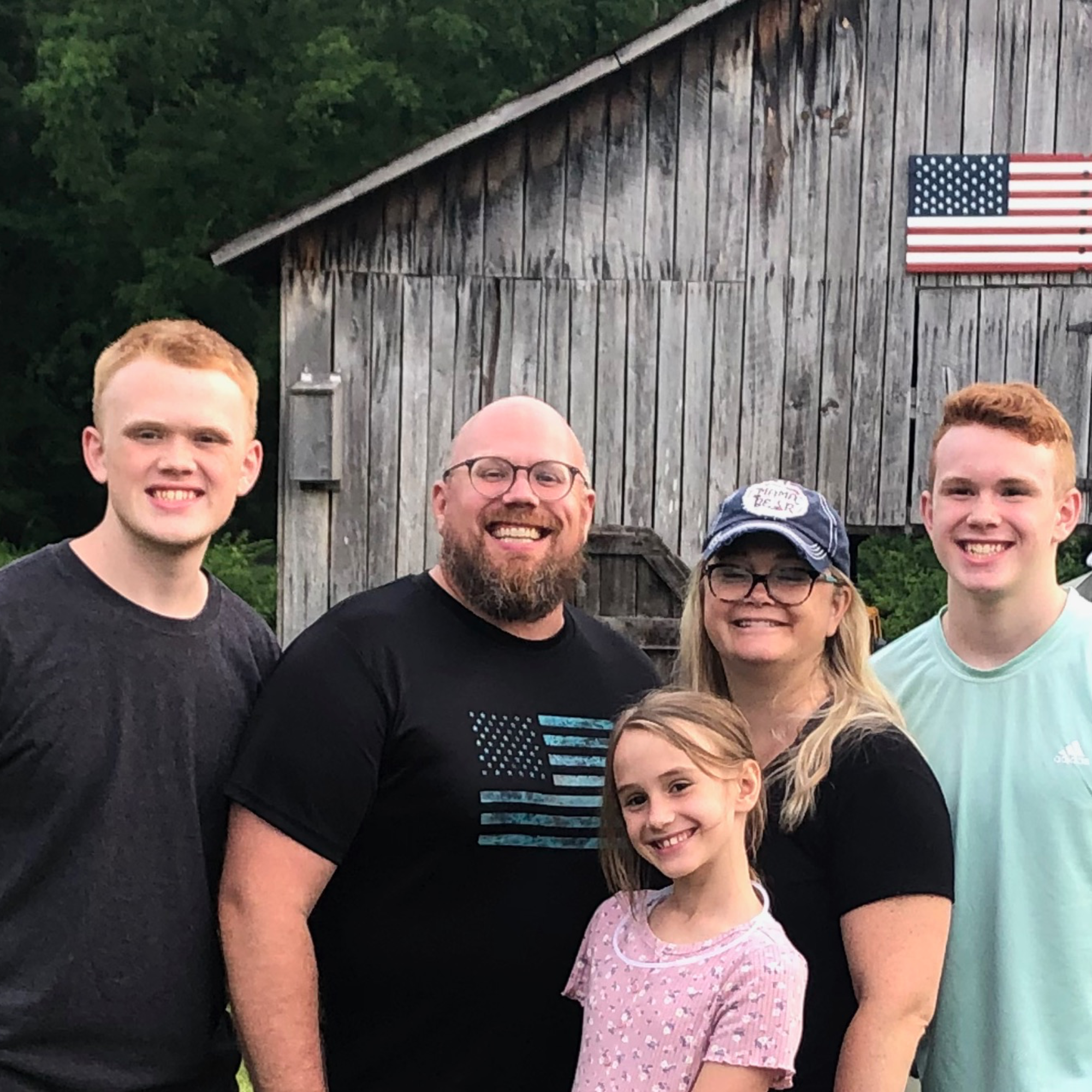 Jason Heydinger
Dr. Jason is married to his beautiful wife Cassie, and they have 3 amazing kids; Bryce, Grant and Lily. Jason is a Doctor of Chiropractic as well as a minister of the Gospel. He loves combining the power of the Gospel and his knowledge of the body to help people manifest the Kingdom of God in their life: Body, Soul, and Spirit!!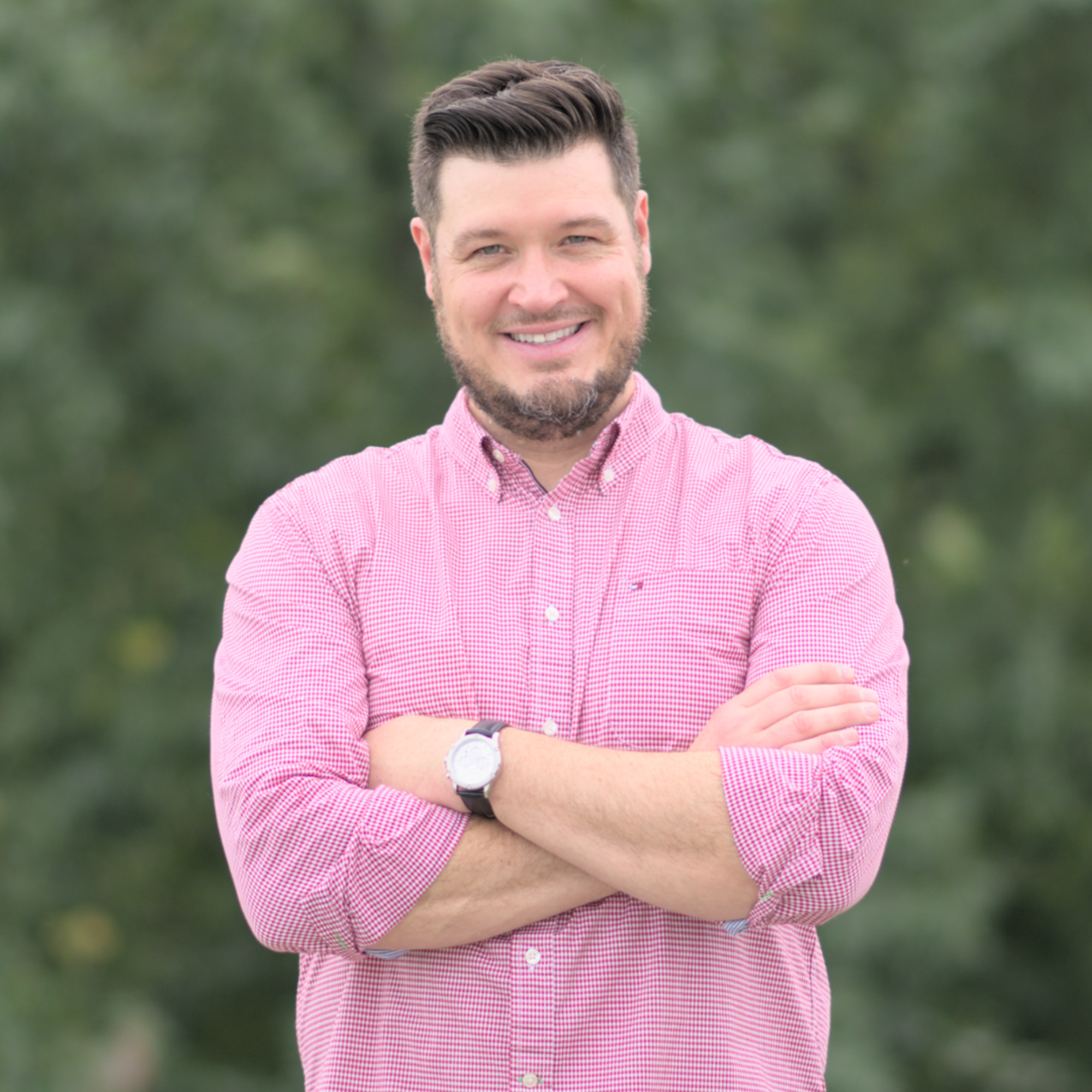 Niel Peterson
Niel Petersen serves as the Senior Pastor at Harvest Revival Center in Brookville, Ohio, where his fervent dedication to igniting revival and empowering the body of Christ to engage in spiritual warfare converges. Drawing from his experience as an Army Combat engineer during Operation Iraqi Freedom, Niel fosters a culture of unity within the Ekklesia and spiritual combat readiness within the congregation. His visionary leadership extends beyond the spiritual realm – as an entrepreneur, community activist, and advocate for freedom, Niel believes in engaging culture with Biblical zeal. Rooted in over two decades of marriage and the father of three daughters, Niel's commitment to family underscores his leadership with a foundation of love and unwavering devotion.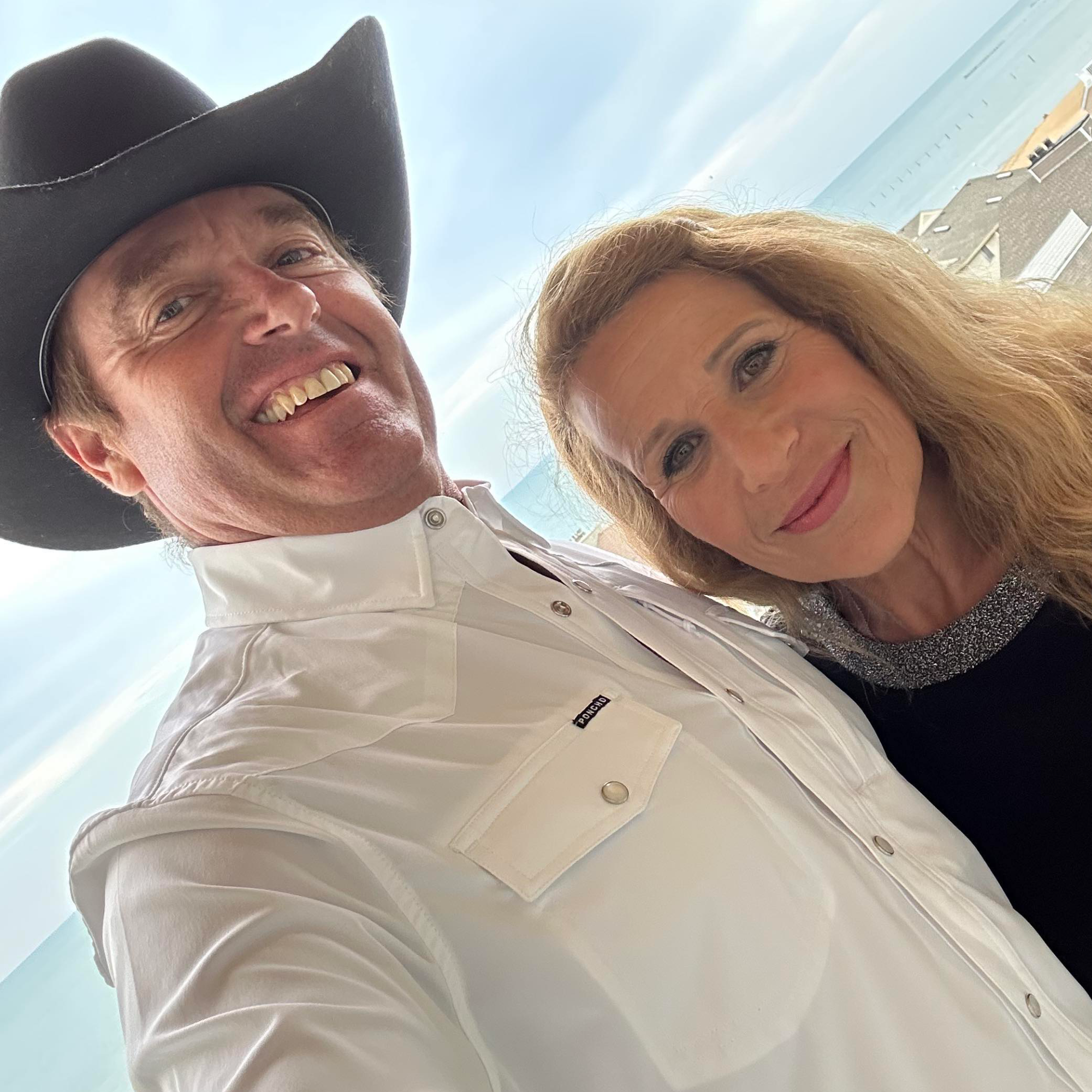 John Barnes
John Barnes, married to his incredible wife Stacey of 37 years, is the father of 4 grown children and "Papa" to 7 grandchildren. As a contractor & business owner he has been doing finish carpentry for over 40 years. Through this work, he has been advancing the Kingdom one job site at a time. John has trained up his two sons as professional carpenters (and both of his daughters as occasional professional carpenters) with his unique gift of patiently teaching while infusing work with the joy of the Lord.
In his off time, John works alongside his family on his eldest daughter's farm in New Hampshire. During the winter he & Stacey travel South praying over schools and our beautiful country as they go. Both John and Stacey were ordained in early 2023 as ministers by Resistance Chicks/Isaiah 58 Ministries and look forward to what God will use them for in their new official capacity.
John has a heart for the Lord and lives to serve; you'll recognize John by his purposeful stride, Christian tee, and big smile as he works behind the scenes to ensure things go off without a hitch.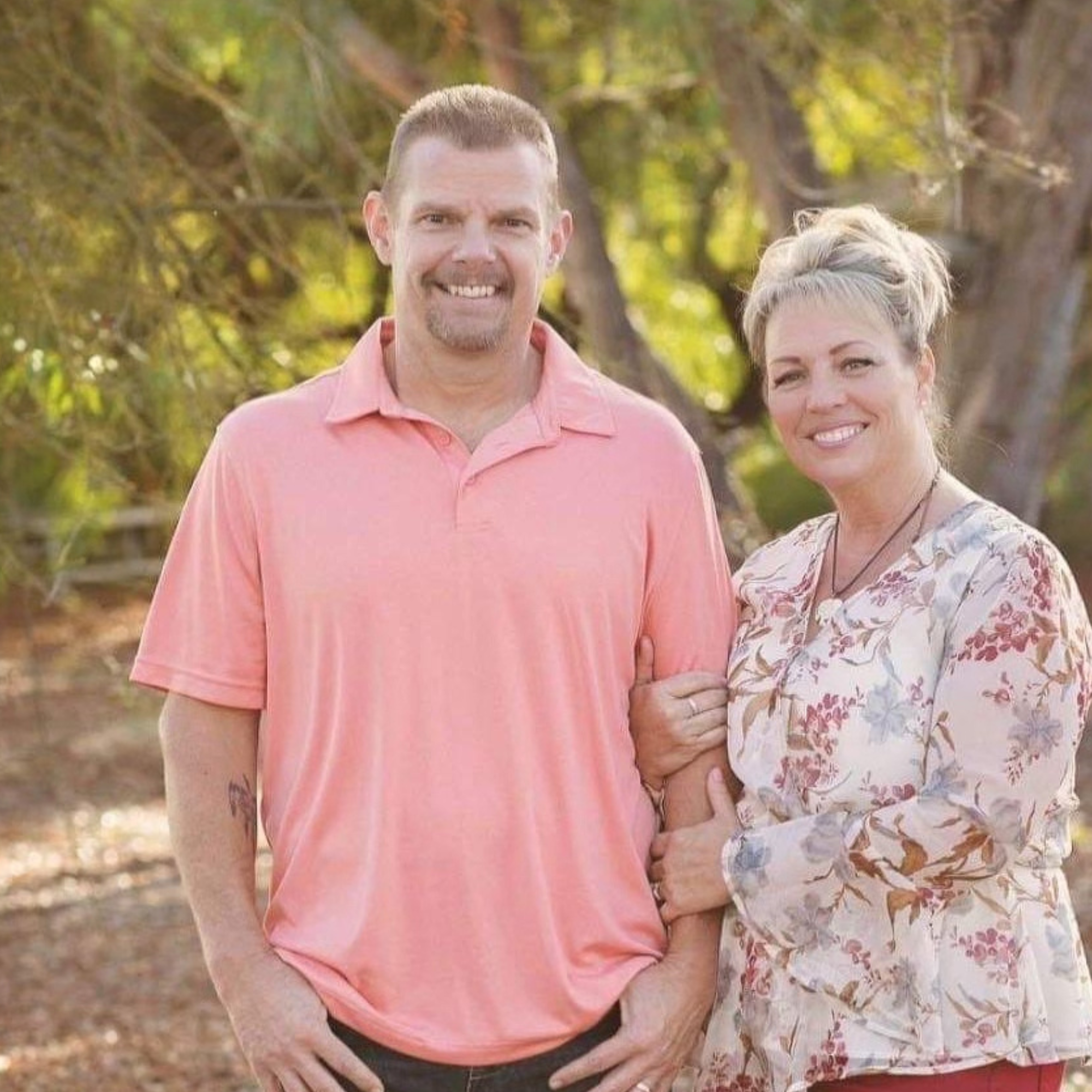 Brian & Alicia Derrico
Brian and Alicia Derrico came to the Church Of Glad Tidings more than 25 years ago after living lives full of addiction and abuse. Even after accepting Jesus as their Savior, they were not able to walk in the full freedom that God originally intended for them. Through the wealth of knowledge gained at the Isaiah 61 Conferences and their personal deliverance sessions, the bondages of hell that had been holding them down were broken off, allowing them to step in to deliverance ministry at the Church of Glad Tidings. They have since prayed for thousands of people and have seen miracles as God guides them to help people get free, stay free, and help others get free.
---
Bands
*subject to change*
September 21st
Hammertowne
September 22nd
Sammy Adkins & The Sandy Hook Mountain Boys
September 23rd
McAdams Ministries